FOOD
Cheesecake Pie (No Baking)
1 (6 oz.) Ready-Crust graham cracker pie crust 1 (8 oz.) package cream cheese, softened 1 (14 oz.) can Eagle® brand sweetened condensed milk (not evaporated milk) 1/3 cup lemon juice from concentrate 1 teaspoon vanilla extract 1 (21 oz.) can cherry pie filling, chilled or any other fruit in season With mixer, beat cheese until fluffy. Gradually beat in Eagle® Brand' until smooth.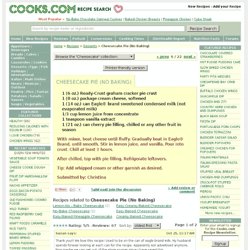 Eating Out Loud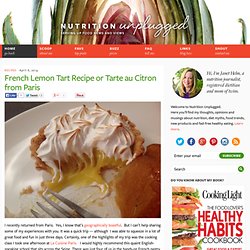 Nutrition Unplugged
I recently returned from Paris. Yes, I know that's geographically boastful. But I can't help sharing some of my experiences with you. It was a quick trip — although I was able to squeeze in a lot of great food and fun in just three days. Certainly, one of the highlights of my trip was the cooking class I took one afternoon at La Cuisine Paris.
Canning/Preserving Bloggers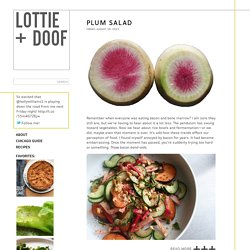 Recently there has been some discussion about pastry chefs and their importance in restaurant kitchens. You know by now that I consider dessert to be the most important part of any meal, and I stand in solidarity with pastry chefs and their kin. I want to spend some time this year highlighting my favorite pastry makers and bakers in Chicago, because they are amazing and have a lot to teach home bakers. I'm always shocked when people don't order dessert—are they ill?
e.ggtimer - iTools
Home remedies and natural health - World's largest resource - Ma