CRAFTS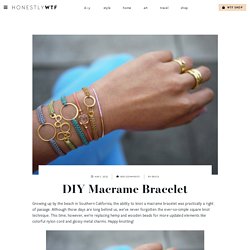 Growing up by the beach in Southern California, the ability to knot a macrame bracelet was practically a right of passage. Although those days are long behind us, we've never forgotten the ever-so-simple square knot technique. This time, however, we're replacing hemp and wooden beads for more updated elements like colorful nylon cord and glossy metal charms.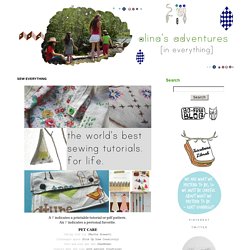 Alina's Adventures sew everything
DIY Maven
Welcome to the wonderful world of creative recycling...Milomade gives discarded, unwanted items a new lease of life.
365 Days of Sewing - 365 Days of Sewing
Living Crafts | Home
Recycle Crafts (non Fabric)