CRAFTS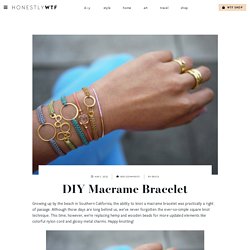 Growing up by the beach in Southern California, the ability to knot a macrame bracelet was practically a right of passage. Although those days are long behind us, we've never forgotten the ever-so-simple square knot technique. This time, however, we're replacing hemp and wooden beads for more updated elements like colorful nylon cord and glossy metal charms.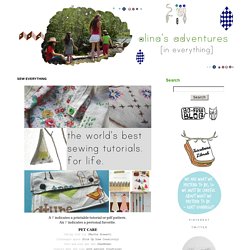 Alina's Adventures sew everything A P indicates a printable tutorial or pdf pattern. An F indicates a personal favorite. PET CARECatnip fish toy (Martha Stewart)Clothespin apron (Pick Up Some Creativity)Cool and cozy pet bed (Sew4Home)Country gent dog coat with pattern (Craftzine)Collapsible travel dish (Craft Stylish)Color spectrum pet bed (Design Sponge)Custom-fit doggy coat (Pretty Little Things)Dog leash (The Purl Bee)Embellished doggy sweater (Miss Lovie)Fabric dog coat pattern (Cut Out & Keep) PFabric pet bed (Inspiration & Realization)Fabric pup tent (CasaSugar)Family connection writing center (Craftzine)Fleece dog bed (Dog Under My Bed)Pet pouches (The B Line)Sweater dog toys (Craft Stylish)Squeaky doggie bone (Laura Griffin)Water resistant doggy coats (Martha Stewart)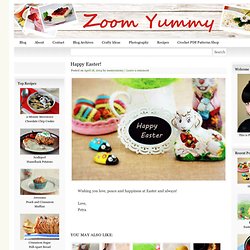 The most important note that I have for you regarding this recipe is that I have fallen in love with it.Truly and deeply.And I think the same might happen to you too.Well, who wouldn't love a meal that can be prepared within 30 minutes, where only one pot is used and the result tastes just wonderful? It is a simple and delicious dish that I highly recommend. A real keeper! These are the ingredients that you need.So yes, the only thing that you will need to prepare in advance is the cooked chicken. I cooked mine in chicken broth (not the chicken broth noted in the recipe list). 1.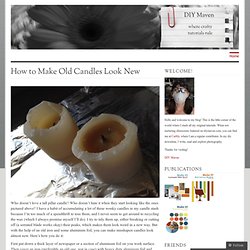 Who doesn't love a tall pillar candle? Who doesn't hate it when they start looking like the ones pictured above? I have a habit of accumulating a lot of these wonky candles in my candle stash because I'm too much of a spendthrift to toss them, and I never seem to get around to recycling the wax (which I always promise myself I'll do). I try to tidy them up, either breaking or cutting off (a serrated blade works okay) their peaks, which makes them look weird in a new way. But with the help of an old iron and some aluminum foil, you can make misshapen candles look almost new.
DIY Maven
Love this website? Give us a "like" Handmade jewelry is HOT. There's a reason why so many crafty designer types choose to make jewelry, whether to sell, to give to others, or for themselves. So many do it, because people LOVE handmade jewelry. They love to buy it, they love to wear it, and they love to gift it.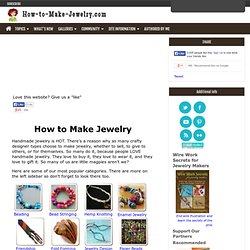 Welcome to the wonderful world of creative recycling...Milomade gives discarded, unwanted items a new lease of life.
Why not browse through my collections and learn about me, what I design and create, the materials I use and my 'making' philosophy. Depending on where you are, you can visit the range of Milomade stockists or indeed pop into the original Milomade studio in Kinghorn, on the beautiful Fife coast. We've got a friendly dog, a gorgeous baby boy, homemade biscuits & bakes and visitors are always welcome! For inspiration to get making, check-out my creative recycling online tutorials. If you'd like an in-person teaching experience, the tutorials can be transformed into workshops anytime, anywhere - just get in touch to discuss what you need. And don't feel shy about using the Milomade contact page, I love hearing your stories and feedback.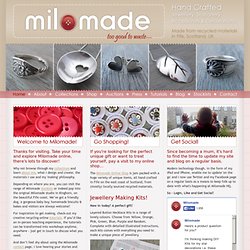 365 Days of Sewing - 365 Days of Sewing
Living Crafts | Home
Recycle Crafts (non Fabric)