Auto-édition
Comment rendre mon site respectueux de l'environnement et afficher mon engagement pour la planète ? Rien de plus simple ! Je calcule gratuitement les émissions de CO2 de mon site Web et je sensibilise mes internautes aux bonnes pratiques dès aujourd'hui: l'analyse est gratuite, sans engagement et sans limite de durée ! Je m'enregistre plus tard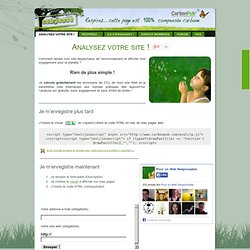 This page features book cover designers, interior layout designers, book typesetters, and related book design services. We try to be comprehensive in these listings, so we list anyone in these fields. A listing does not mean a recommendation by us. Before signing with any book designer, check out their work and their references.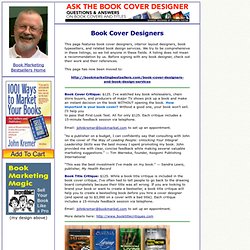 Book Cover Designers, Book Designers, Book Layouts, Typesetters, and more
Prestataires services internationaux
Note to readers: I originally published the article back in 2008 and have updated it a few times, most recently on June 13, 2012. This article primarily addresses self-publishing a print book, though many of the tips apply to e-books as well. For specific information about publishing an e-book, see my companion article, " How to self-publish an ebook ." I know, I know.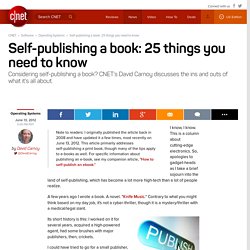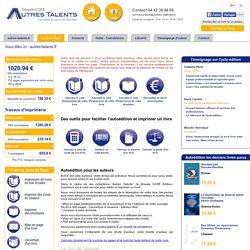 Informations et nouveautés Rejoignez-nous sur Facebook - Nouveauté impression de papier à lettre, affiches, cartes de visite, flyers, cartons de communication, calendrier, roll-up dans de nouveaux formats et de nouvelles quantités Votre livre est terminé ? Vous souhaitez faire imprimer un livre et le mettre en vente ? Notre service d'autoédition est fait pour vous.
autoédition auto-édition au service de votre talent, imprimer son livre