Auto-édition
Agenda - Fenêtre ouverte sur le développement international - Pépinière d'entreprises innovantes 77
Book Covers For All , Anton Khodakovsky, Moscow, Russia. Email: design@bookcoversforall.com . Freelance book cover designer since 2004. Clients include Canadian, Russian, and American publishers.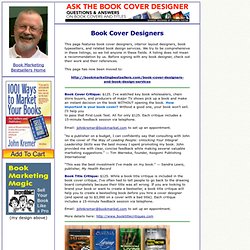 Book Cover Designers, Book Designers, Book Layouts, Typesetters, and more
Prestataires services internationaux
Note to readers: I originally published the article back in 2008 and have updated it a few times, most recently on June 13, 2012. This article primarily addresses self-publishing a print book, though many of the tips apply to e-books as well. For specific information about publishing an e-book, see my companion article, " How to self-publish an ebook ." I know, I know. This is a column about cutting-edge electronics.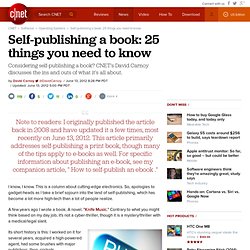 autoédition auto-édition au service de votre talent, imprimer son livre