Auto-édition
Agenda - Fenêtre ouverte sur le développement international - Pépinière d'entreprises innovantes 77. Book Cover Designers, Book Designers, Book Layouts, Typesetters, and more. This page features book cover designers, interior layout designers, book typesetters, and related book design services.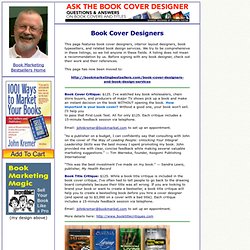 We try to be comprehensive in these listings, so we list anyone in these fields. A listing does not mean a recommendation by us. Before signing with any book designer, check out their work and their references.
Prestataires services internationaux
Self-publishing a book: 25 things you need to know | Fully Equipped. Note to readers: I originally published the article back in 2008 and have updated it a few times, most recently on June 13, 2012.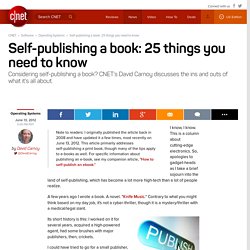 This article primarily addresses self-publishing a print book, though many of the tips apply to e-books as well. For specific information about publishing an e-book, see my companion article, " How to self-publish an ebook . " I know, I know. Autoédition auto-édition au service de votre talent, imprimer son livre.
---