Photographie
Appréhender la lumière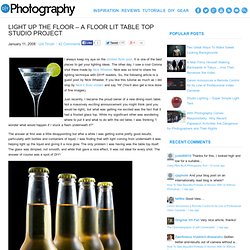 I always keep my eye on the strobist flickr pool. It is one of the best places to get your lighting ideas. The other day, I saw a cool Corona shot there made by Nick Wheeler. Nick was so kind to share his lighting technique with DIYP readers. So, the following article is a guest post by Nick Wheeler, If you like this tutorial as much as I did stop by Nick's flickr stream and say "Hi" (You'll also get a nice dose of fine images).
Light up the Floor - A Floor Lit Table Top Studio Project
N'hésitez pas à noter les photos (c'est rapide), et à vous inscrire au fil RSS pour recevoir tous les nouveaux clichés !!! (dans la barre latérale) Ces photos ne sont pas libres de droit : si vous souhaitez en acquérir une, n'hésitez pas à me contacter ! jmr@8eme-art.fr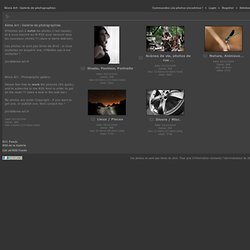 8ème Art : Galerie de photographies
Tomáš Raszka - profesionální fotograf | Praha
Exposition virtuelle des photographies de Vincent Drouillon: paysage, architecture, photos de rue, portraits, nus, reflets... Des photos prises dans des lieux divers: France (Picardie, Paris...), Irlande, île de Malte... Leçons de photographies pour mieux aborder la prise de vue: diaphragme, vitesse d'obturation, lumière, composition...Photo photographie photographe chantilly photo-club images numérique argentique canon nikon minolta noir blanc couleur leica summicron elmarit summicron papier virage meopta durst papier baryté révélateur fixateur apprendre cours de photographie.
100iso Photographie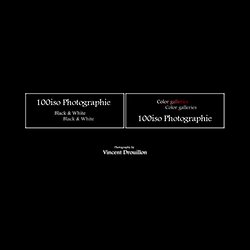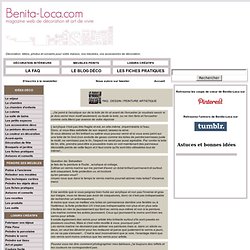 Vous devez les prendre parfaitement de face, sans distorsion de l'objectif donc assez loin si nécessaire avec le maximum de définition. Surtout pas à la lumière électrique mais à la lumière du jour indirecte et sans reflet (donc à l'extérieur, jour gris, lumière diffuse, au nord). Les photographes professionnels le font en studio bien sûr mais il disposent quatre spots lumière du jour dirigés aux quatre coins de la toile, vous n'êtes probablement pas équipés pour le faire vous-même.
Vernir ses oeuvres- Photographier ses tableaux.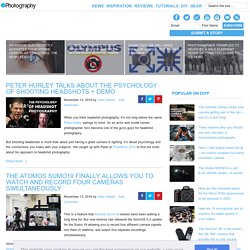 Videographer Mayeul Akpovi just released his latest addition to his Paris In Motion series. It is a fun, happy timelapse/hyperlapse series showing Paris in all its glory. Through wonderful locations, interesting people and great cinematography Mayeul captures the uplifting side of the city. Being a four parts series it is interesting to see how Mayeul technique refined through the year he has been releasing those movies.