Photographie
Appréhender la lumière. Lire et comprendre l'histogramme d'une photo. Portrait Photography Tips. Light up the Floor - A Floor Lit Table Top Studio Project. I always keep my eye on the strobist flickr pool.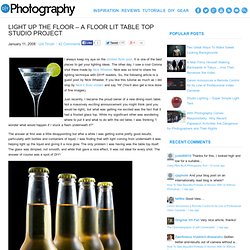 It is one of the best places to get your lighting ideas. The other day, I saw a cool Corona shot there made by Nick Wheeler. Nick was so kind to share his lighting technique with DIYP readers. So, the following article is a guest post by Nick Wheeler, If you like this tutorial as much as I did stop by Nick's flickr stream and say "Hi" (You'll also get a nice dose of fine images). 8ème Art : Galerie de photographies. Tomáš Raszka - profesionální fotograf | Praha. 100iso Photographie. Extreme Instability. Vernir ses oeuvres- Photographier ses tableaux. Vous devez les prendre parfaitement de face, sans distorsion de l'objectif donc assez loin si nécessaire avec le maximum de définition.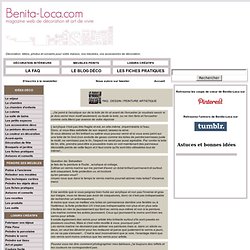 Surtout pas à la lumière électrique mais à la lumière du jour indirecte et sans reflet (donc à l'extérieur, jour gris, lumière diffuse, au nord). Les photographes professionnels le font en studio bien sûr mais il disposent quatre spots lumière du jour dirigés aux quatre coins de la toile, vous n'êtes probablement pas équipés pour le faire vous-même. DIYPhotography.net | Photography and Studio Lighting.
---