Développement
Accueil - Club des décideurs et professionnels en Informatique. 8 conseils pour rédiger efficacement vos courriels - Actualités. Developer Resources for Java Technology. Oracle Oracle Oracle Technology Network > Java.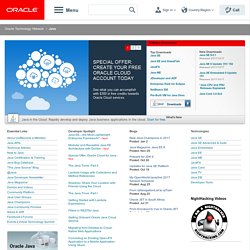 Representational State Transfer - Wikipedia, the free encycloped. Representational state transfer (REST) is a software architectural style consisting of a coordinated set of architectural constraints applied to components, connectors, and data elements, within a distributed hypermedia system.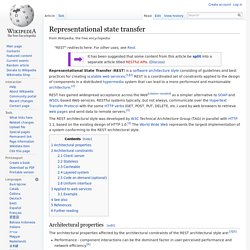 REST ignores the details of component implementation and protocol syntax in order to focus on the roles of components, the constraints upon their interaction with other components, and their interpretation of significant data elements.[1][2] The term representational state transfer was introduced and defined in 2000 by Roy Fielding in his doctoral dissertation at UC Irvine.[1][3] REST has been applied to describe desired web architecture, to identify existing problems, to compare alternative solutions, and to ensure that protocol extensions would not violate the core constraints that make the web successful. TheServerSide.com: your java Community discussing server side de. Téléchargements gratuits, exemples de codes gratuits | MSDN Fran.
---