Blogs
The Unknown Hipster
A tribute to Paola Pivi's Untitled (donkey) I was drifting along Madison Avenue, looking for inspiration to write a poem on the world of Luxury, when I saw bright lights coming from a manicured corner building on 73rd Street. The good thing about having long hair and a beard is that everybody takes you for a celebrity in hiding, and I was immediately greeted inside by the PR assistants checking their lists. Soon I understood that I was at the preview of Paola Pivi's inaugural show at Galerie Perrotin, and remembered that I had actually been invited. Following is my special report, brought to you more than two weeks after the event.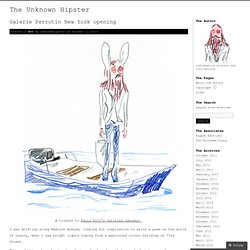 Poking Smot – Music Worth Sharing
SOULKOMBINAT..:::the funky side of berlin:::.....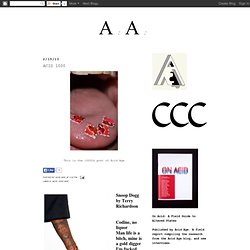 WHATEVEREST from Kristoffer Borgli on Vimeo. "WHATEVEREST is a documentary about the unlikely inspiration behind a dance tune produced by Todd Terje called "Inspector Norse". "Inspector Norse" is the internet alias of Marius Solem Johansen, a failed musician living in a small town, producing dance videos and drug recipes for YouTube." "Inspector Norse is a guy on Youtube. He has made hundreds of dance videos. Among all those videos, there was a clip on how to make a drug.
Acid Age
social product development