Garden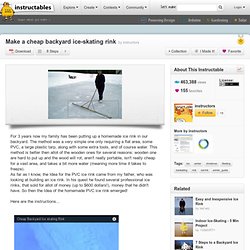 Make a cheap backyard ice-skating rink
For materials you will need....
Most of us are trying to live a more natural and healthy lifestyle by cutting out most of the chemicals in our lives.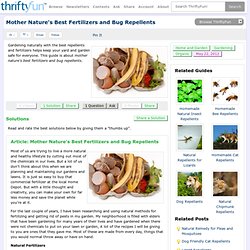 Mother Nature's Best Fertilizers and Bug Repellents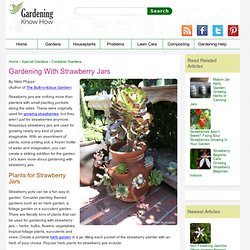 Gardening with Strawberry Jars
By Nikki Phipps (Author of The Bulb-o-licious Garden )
Bottle herb garden – a recycling project.
Head to your local hardware store for the following 3/4" pipe and fittings: 2 ten foot lengths of PVC 3 end caps 1 threaded female hose connector (slip fit) 2 elbow joints (90 degree) 2 T connections 1 pack quarter circle mister jets (12 count) If the option of chaining your KidWash with other water toys interests you, just pick two end caps and add: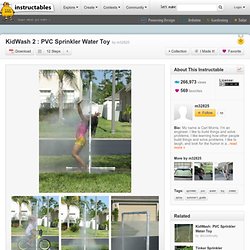 KidWash 2 : PVC Sprinkler Water Toy
Backyard Theater
My vision was a 8' x 16' screen.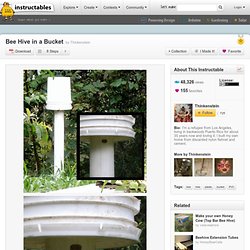 Bees are having a tough time world-wide. We need bees for our agriculture. This bee hive is not designed for harvesting honey.
Bee Hive in a Bucket
Outdoor Speaker
1) Okay, lets start building our tiki by taking our large flowerpot and turning it upside down.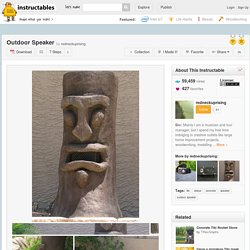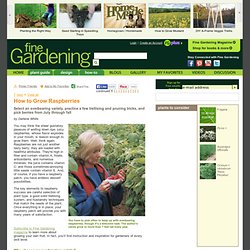 Raised beds eliminate root rot The original 20 plants have grown into a full bed from which the author picks 2 gallons of raspberries a day during the summer months, roughly a pint per plant, though the amount tapers off as fall approaches. Raspberry plants hate wet feet, and they are gross feeders.
Want more fruit from less space? Espalier your trees! by Rev. J.
After originating in the semi-arid regions of the middle east, espaliering (is-'pal-yer-ing) became a commonly employed fruit tree growing method of the Greco-Roman world. Later, during the so-called "Dark Ages" after Rome's fall, these techniques were kept alive in isolated monasteries.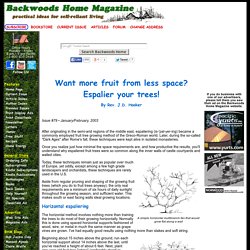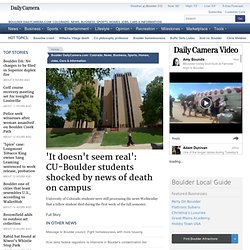 DIY terraced urban farm, part one | BigGreenBoulder Boulder, CO
So I'm making a thing.
Remember when we told you about the new magazine Urban Farm ? Well, while browsing their site today hoping to download the Spring issue, we came across their list of online resources for all things local and sustainable, including their recommended beekeeping, gardening, and backyard farming blogs.
The City Chicken
Welcome to Mad City Chickens
<span><a target="_self" href="/index.html">Home</a><br /><a target="_self" href="/Products.html">Products</a><br /><a target="_self" href="/news.html">Articles</a><br /><a target="_self" href="/legalstuff.html">Legal Stuff</a><br /><a target="_self" href="/Resources.html">Resources</a><br /><a target="_self" href="/Events.html">Events</a><br /><a target="_self" href="/Photos.html">Photos</a><br /><a target="_self" href="/Consulting-Svc.html">Consulting Svc</a></span>
Home
It's approaching the end of summer and rather than saying good-bye to your herbs why not go inside and try an indoor vertical herb garden?
Growing vertical is in vogue. Wander European streets and you will stumble upon beautiful gardens and magnificent living walls which leave you breathless and envious.
Do it Yourself « Page 2
Do it Yourself « Page 4
Tater Totes: Potato grow bags