Enquêtes
Instant Feedback
Générateur en ligne
PollHut - Create and share Polls
Live Question Tool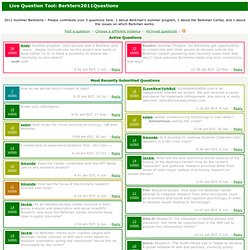 ILoveNewYorkBut : ILoveNewYorkBut.com is an independent internet art project. We just received a cease and desist for trademark infringement. Any advice is really welcome!
RWW Account Creation
ResponseWare
Kiwoos.com | Outil de sondage en ligne
Free Web Polls for your Blog, MySpace or Facebook page. Opinion Polls and Affordable Market Research.
Web Polls was discontinued on December 21, 2012 .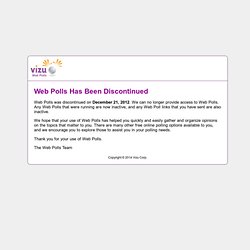 Apps Marketplace - Google Moderator