Cool Shit to Look At
This Week's Best Videos: Tyler the Creator, Phosphorescent, Thee Oh Sees, and more….
The GAG Quartet - le Internet Medley (OVER 40 MEMES IN ONE SONG)
Best of Web 2 - Le meilleur du Web 2 - HD
Madventures JAPAN 1/3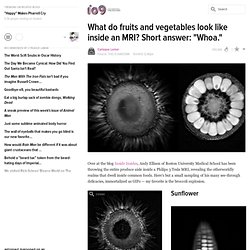 The magnet is always on once an MRI is installed. The bulk of the operating costs are to pay the technologists, radiologists, and support staff, and to keep auxiliary supplies in stock. The biggest source of wasted downtime for a magnet is from patients not showing up on time, not showing up at all, or deciding once they get in there that they don't want the test.
BPG Werks // DTV Shredder One Year Progress Video
What an Astronaut's Camera Sees at Night (from ISS)
Mysteries Understanding our past is what historians and anthropologists seek to do. Looking back we will witness civilizations rise and fall, as humanity walks down a very repetitive path of construction and destruction. Still, there are some ancient cultures that seem incredibly alien to us, legends and strange encounters cast nothing but shadow over some of these peoples. Some are said to be very advanced and tranquil only to vanish with some cataclysm and others, despite stories and accounts of encounters, never seem to have existed.
Top 10 Mysteries of Ancient or Lost Civilizations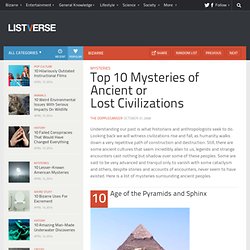 Praha Opening
Richard Feynman talks about light
Advertisement Music has always been an excellent source of inspiration. Particularly if you are stuck with some problem you can't find a workaround for, a beautiful song can give you a new perspective, let you see the problem from a different angle. And sometimes it's just useful to make a break — for instance, watching some music videos. In this post we present some unusual music videos for your monday's coffee break. Some of the videos are thought-provoking, some of them are funny and some are bizarre.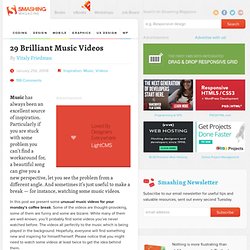 29 Brilliant Music Videos - Smashing Magazine
WARNING: This post contains explicit spoilers for Prometheus. We recommend you do not read this article if you have not seen the film. We have been looking forward to Ridley Scott's Prometheus for quite some time. The film's rich, viral promotional campaign included a futuristic TED Talk and an ad for the android David. Thus, we were adaquately prepared for the film itself when it opened on June 8 in the U.S. At least, we thought we were prepared.
The Secrets of 'Prometheus' Explained by Reddit
Portal: No Escape
Topics Hot: Facebook NSFW Tattoo Photoshop Categories: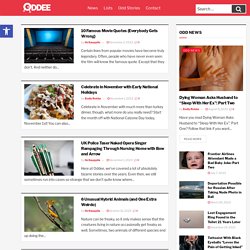 Ever wonder why there are different glasses for different wines? The idea is that each wine deserves its own type of glass to enhance its unique flavor, aroma and color. It's an often overlooked part of the experience that every vino-enthusiast has come to appreciate. Inspired by this concept, the Doublet incorporates not one, but two of the more common types into one beautiful, seamless, stemless piece. Even if you're not a wine snob, you can clear out some cabinet space with this artistic two-in-one alternative! Designer: Stefan Burlacu