Digital Textbooks in BYOT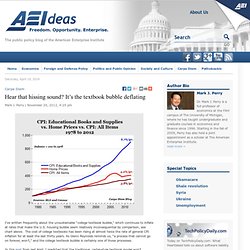 I've written frequently about the unsustainable "college textbook bubble," which continues to inflate at rates that make the U.S. housing bubble seem relatively inconsequential by comparison, see chart above. The cost of college textbooks has been rising at almost twice the rate of general CPI inflation for at least the last thirty years.
Hear that hissing sound? It's the textbook bubble deflating
The Counter Cultural -- and Counter-Intuitive Response -- to Gadget Overload (A Rant)
"Now think of yourself as a battery.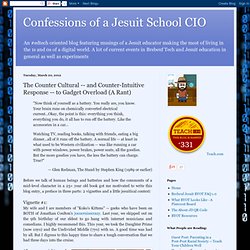 'Banning Is Not the Answer' to Mobile and Social Tools in Schools
Mobile Computing | News 'Banning Is Not the Answer' to Mobile and Social Tools in Schools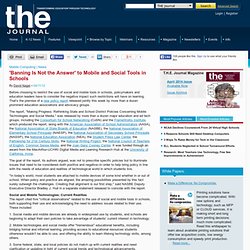 ASCD (Association for Curriculum and Development) has taken statistics from a variety of sources and coalates it into a nice infographic about students, mobile learning, learning methods and what high school students want in mobile learning.
Infographic - What do High School Students want from mobile tech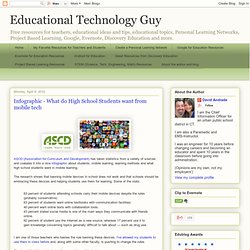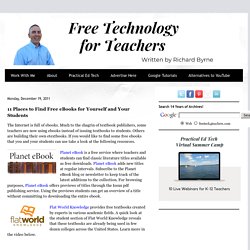 11 Places to Find Free eBooks for Yourself and Your Students
The Internet is full of ebooks. Much to the chagrin of textbook publishers, some teachers are now using ebooks instead of issuing textbooks to students. Others are building their own etextbooks. If you would like to find some free ebooks that you and your students can use take a look at the following resources. Planet eBook is a free service where teachers and students can find classic literature titles available as free downloads.
7 Myths About BYOD Debunked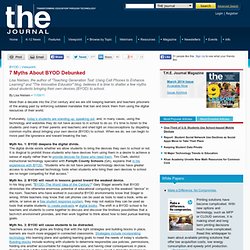 BYOD | Viewpoint
BYOD | Viewpoint
7 Myths About BYOD Debunked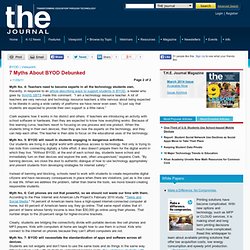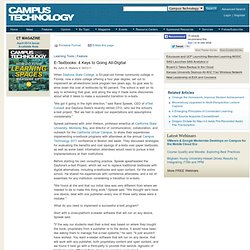 Learning Tools | Feature E-Textbooks: 4 Keys to Going All-Digital By John K.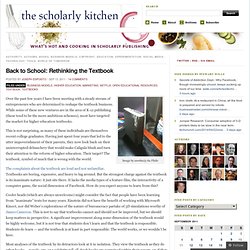 Back to School: Rethinking the Textbook
Image by anselm23 via Flickr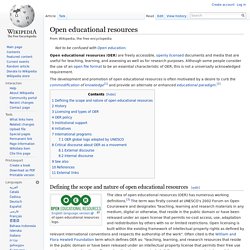 Open Educational Resources (OER) are freely accessible, openly licensed documents and media that are useful for teaching, learning, educational, assessment and research purposes.
12/29/2009 By:
BYOT (Bring Your Own Technology)