Cognitive science
Behavioural Dynamics Institute. A Periodic Table of Visualization Methods. 21st century enlightenment - Matthew Taylor. Changing Education Paradigms - Sir Ken Robinson. Why You're Not Happy: Tips for Overcoming 6 Common Barriers to Happiness. Six common barriers to personal happiness and fulfillment and how to overcome them.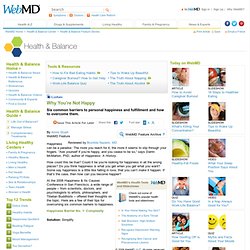 Why do I need to register or sign in for WebMD to save? We will provide you with a dropdown of all your saved articles when you are registered and signed in. Happiness can be a paradox: The more you reach for it, the more it seems to slip through your fingers. "Ask yourself if you're happy, and you cease to be so," says Darrin McMahon, PhD, author of Happiness: A History. How could this be true? Drive: The surprising truth about what motivates us - Daniel Pink. What Does Your Body Language Say About You? How To Read Signs and Recognize Gestures - Jinxi Boo - Jinxi Boo.
Art by LaetitziaAs we all know, communication is essential in society.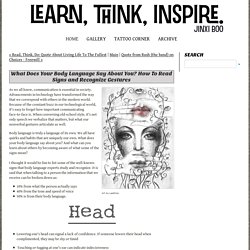 Advancements in technology have transformed the way that we correspond with others in the modern world. Because of the constant buzz in our technological world, it's easy to forget how important communicating face-to-face is.
---