Exemples de projets
Speedernet, conseil, formation, conception et logiciels de elearning et de rapid learning.
History Games
Accueil
L'activité physique, la santé et la sécurité Drogues et dépendances Éducation physique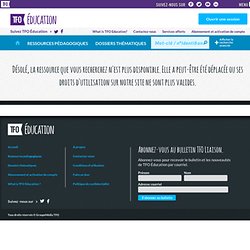 Le serveur ne parvient pas à trouver la page Web que vous tentez de consulter. La page a peut-être été archivée ou déplacée. Pour vous aider, nous vous recommandons d'utiliser les options suivantes : Si vous avez accédé à notre site au moyen d'un signet ou d'un lien se trouvant dans vos favoris, veuillez les mettre à jour. Nous vous invitons à vous servir de la page Contactez-nous pour nous signaler tout lien brisé.
CSA - RoboMath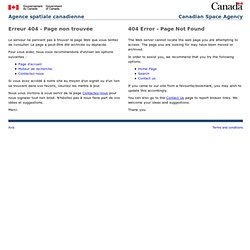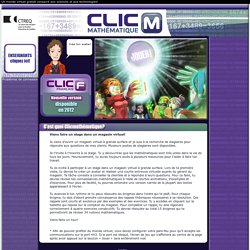 Viens faire un stage dans un magasin virtuel! Je viens d'ouvrir un magasin virtuel à grande surface et je suis à la recherche de stagiaires pour répondre aux questions de mes clients. Plusieurs postes de stagiaires sont disponibles.
This download includes both episodes of the game, Amethyst Mountain and Slough Creek, now featuring changing times of day and weather. An immersive, 3D wildlife simulation game, WolfQuest challenges players to learn about wolf ecology by living the life of a wild wolf in Yellowstone National Park. The single-player game consists of two episodes. In the first episode, Amethyst Mountain, players explore the wilderness, hunt elk, and encounter stranger wolves in a quest to find a mate.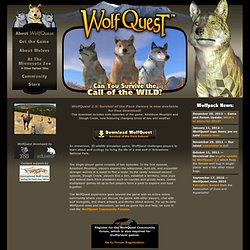 WolfQuest
Goddard's MMO Game
The NASA Learning Technologies (LT) project supports the development of projects that deliver NASA content through innovative applications of technologies to enhance education in the areas of science, technology, engineering and mathematics (STEM). Research and development are at the core of the LT mission. LT seeks to enhance formal and informal education in STEM fields with the goal of increasing the number of students in those fields of study and is currently investigating the development of a NASA-based massively multiplayer online educational game (MMO). Persistent immersive synthetic environments in the form of massive multiplayer online gaming and social virtual world, initially popularized as gaming and social settings, are now finding growing interest as education and training venues.