GIGAPIXEL
Gigapixel-Dresden.de
The picture was made with the Canon 5D mark II and a 400mm-lens. It consists of 1.665 full format pictures with 21.4 megapixel, which was recorded by a photo-robot in 172 minutes. The converting of 102 GB raw data by a computer with a main memory cache of 48 GB and 16 processors took 94 hours.
Dubai 45 gigapixels
Want to add this gigapan to your favorites? or now. now to add this Gigapan to a group gallery. now to add this Gigapan to a gallery. About This Gigapan Toggle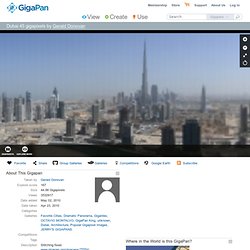 EL CAPITAN
How did the idea of making a record breaking panorama occur? Panoramic photography is the new buzz, getting worldwide recognition as we speak. Audiences love its immersiveness—the way it transports you into places never visited or inaccessible by any means other than your computer screen Gigapixel photographs are capable of displaying environments and artwork in unprecedented detail. The gigapixel photographs of two paintings (by Csontváry Kosztka Tivadar and Rippl-Rónai József; courtesy of the Hungarian National Gallery) recently displayed on our website resulted in 10,000 unique page views within a week—such is the magnetism of extreme detail. We are all about promotig this technology locally as well as internationally.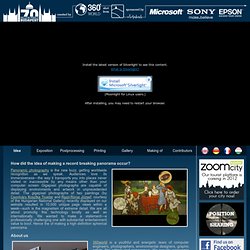 Découvrez la Cathédrale d'Amiens en très haute résolution : Photo de 3,55 gigapixel ! Il s'agit de la cathédrale la plus vaste de France par ses volumes intérieurs (200 000 m3). Avec les cathédrales de Chartres et de Reims, elle est considérée comme l'archétype du style gothique classique, comprenant aussi des éléments des phases suivantes du style gothique, du gothique rayonnant (notamment le chevet) et du gothique flamboyant (notamment la grande rosace de la façade occidentale, la tour nord et les stalles).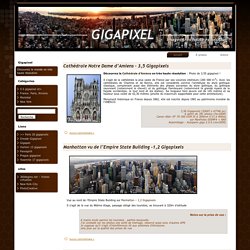 Downtown Vancouver 10 Gigapixels