Classroom Organization & Management Ideas
Activities
NEWSPAPER BLACKOUT POEMS by Austin Kleon. Last week I hung my very first solo gallery show up at UNT on the Square in Denton, Texas.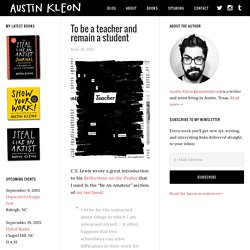 All the pieces for the show were done in the five months after my son Owen was born—I made probably 60 or 70 poems, threw out at least half, and kept 30. Most of the time I post poems to the blog or Instagram right after I make them. This is how I've always worked, and the whole reason the project exists—if it weren't for online feedback and response, I would've stopped making these things a long time ago. But for this show, I thought I'd experiment and work the way I imagine most artists working, toiling in the solitude and secrecy of my office, keeping the work to myself, editing at the very end, and doing the "big reveal" of the work at the show.
Poetry
Amazon. Classroom Architect. TypeRacer - Test your typing speed and learn to type faster. Free typing game and competition. Way more fun than a typing tutor! Take Note: Five Lessons for Note Taking Fun. If recent surveys are any indicator, cheating and plagiarism are on the rise.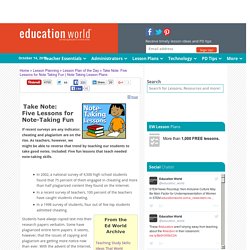 As teachers, however, we might be able to reverse that trend by teaching our students to take good notes. Included: Five fun lessons that teach needed note-taking skills. Graphic Organizers. Teacher Supplies | Really Good Stuff | Teacher Store for Elementary & Preschool Classrooms. 4Teachers : Main Page.
---