Theory
These, of course, were not viable options for your average starving artist. This all changed a few years ago when a group of five engineers and artists got together to develop a tiny programmable computer called an Arduino, (pronounced arr-DWEE-no).
Arduinos Provide Interactive Exhibits for About $30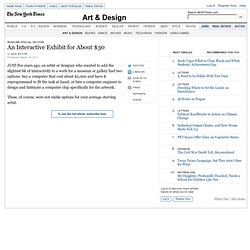 Menu
Electronic version of An Evolutionary Architecture An Evolutionary Architecture was published in January 1995 to coincide with an exhibition of the same name at the Architectural Association.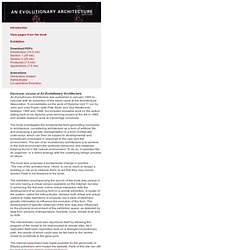 Dynamic Self Organisation of Ferrofluid
autopoiesis 1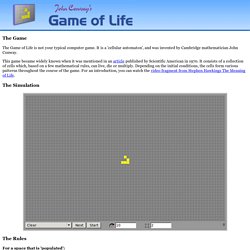 The Game The Game of Life is not your typical computer game. It is a 'cellular automaton', and was invented by Cambridge mathematician John Conway.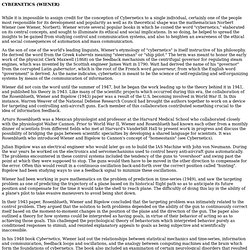 While it is impossible to assign credit for the conception of Cybernetics to a single individual, certainly one of the people most responsible for its development and popularity as well as its theoretical shape was the mathematician Norbert Wiener (see Wiener, Norbert).
Wiener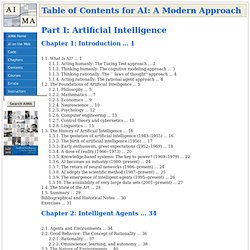 Table of Contents for AI: A Modern Approach
Chapter 1: Introduction ... 1