Educational Tech
Integrating Technology into the Language Arts Classroom, Teaching Today
Literacy & Technology Integration at The Literacy Web
This Critical Issue was coauthored by Ann Holum, Ph.D., and Jan Gahala, M.A. Holum's doctoral work on the use of interactive media to improve children's story-understanding skills sparked her ongoing interest in integrating technologies in K-12 literacy settings; she currently is an independent educational consultant.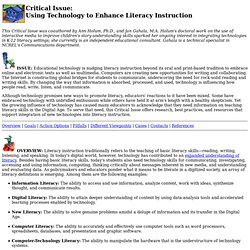 A r c h i v e d I n f o r m a t i o n Change inStudent andTeacherRoles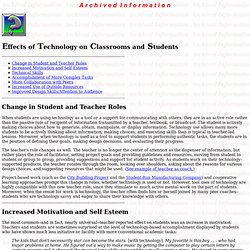 Ushering iPad into the Classroom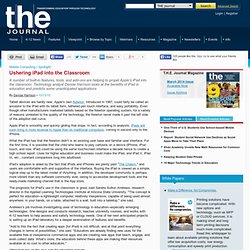 Mobile Computing | Spotlight Ushering iPad into the Classroom
Michael Cruz is a great example of someone that has fully embraced the benefits of putting technology to use in a classroom setting. For five years, he taught courses at San Jose State University's College of Business ranging from web marketing to entrepreneurship. He now focuses on technology and productivity. Evernote is a great application for educators. Its usefulness can range from planning a course to delivering a lesson plan to capturing feedback after class. I experimented with using Evernote while I was teaching courses at San Jose State University.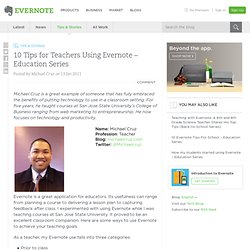 Types Of Assistive Technology Devices
About Dr.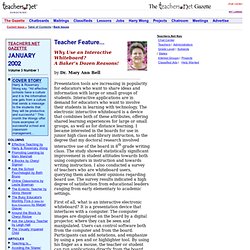 GAZETTE - Teachers.Net Gazette provides news from Teachers.Net direct to teachers around the world. Teachers.Net features 24 hour discussions with teachers around the globe. Early childhood chatboard primary elementary chatboard upper element