Fun Games
MMOsite. PopCap Games. RIFT - Home. Blade & Soul Dojo - News, Wiki, Forums, Community Fansite. League Of Legends. Forsaken World - Free Fantasy MMORPG | Play Free Online Video Games. Official Dungeon Defenders Homepage | Trendy Entertainment.
June 13th, 2012 by pmasher Catch and Release You might be asking, "Who is that cute fox above?"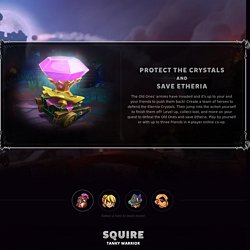 Molehill Empire. The fun garden-simulation Planting, trading, planning and decorating: Fill your garden with beautiful bushes and blooming flowers; this browser-game lets you be master of your very own little garden of Eden!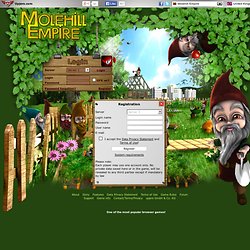 Kind gnomes will help you with your chores, so gardening will soon seem like a piece of cake - and you won't even have to get your hands dirty. With 44 available vegetables, fruits and flowers from A for apple to Z for zucchini, you will quickly turn your garden into a veritable oasis. Welcome to Green Valley!
Trade with other players at the online market-place, purchase seeds for your virtual garden and send your friends presents! gPotato Presents IRIS ONLINE - A Completely Free To Play Online Game! My Free Farm. Guild Wars 2. BBGsite.com. Runescape. Molten | Official Website.
---