Fun Games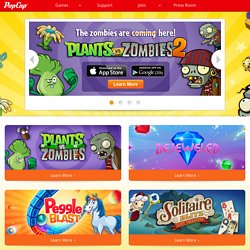 Rejected Game Ideas VIII: Gamin' and Enterin' They. Said. It. Couldn't. Be.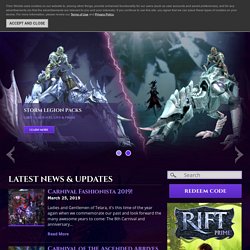 © 2014 Trion Worlds, Inc. Trion, Trion Worlds, RIFT, Storm Legion, Telara, and their respective logos, are trademarks or registered trademarks of Trion Worlds, Inc. in the U.S. and other countries. The ratings icon is a registered trademark of the Entertainment Software Association. All other trademarks and logos belong to their respective owners. All rights reserved. Welcome to RIFT!
Mar 17, 2014 - 6:07 PM- by Protagonist A minor patch for minor bug fixes, and edits to Misty Forest Faction Area NPC shops. Maintenance Time: March 18th, from 8AM to 2PM GMT+8.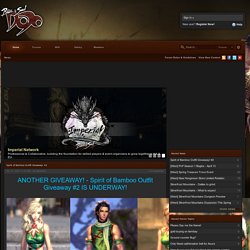 Blade & Soul Dojo - News, Wiki, Forums, Community Fansite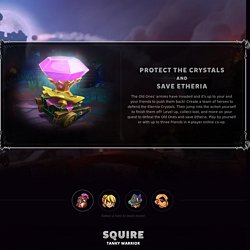 Official Dungeon Defenders Homepage | Trendy Entertainment
June 13th, 2012 by pmasher Catch and Release You might be asking, "Who is that cute fox above?"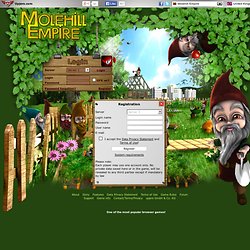 Molehill Empire
The fun garden-simulation Planting, trading, planning and decorating: Fill your garden with beautiful bushes and blooming flowers; this browser-game lets you be master of your very own little garden of Eden! Kind gnomes will help you with your chores, so gardening will soon seem like a piece of cake - and you won't even have to get your hands dirty. With 44 available vegetables, fruits and flowers from A for apple to Z for zucchini, you will quickly turn your garden into a veritable oasis. Welcome to Green Valley! Trade with other players at the online market-place, purchase seeds for your virtual garden and send your friends presents!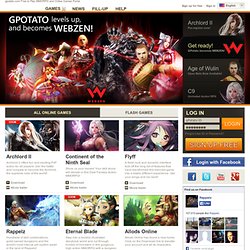 Featured Video Featured Screenshots Download now gpotato.com Free to Play MMORPG and Online Games Portal Flyff GoldGo Gold RappelzEpic 8.2: Forgotten Depths Age of WulinOpen Beta Now Available!
My Free Farm
Become the greatest part-time farmer of all times! The free browser based online fame My Free Farm revolves entirely around your very own farm. Plant your online fields with vegetables and fodder-plants, take care of your barn-animals and keep upgrading your farm!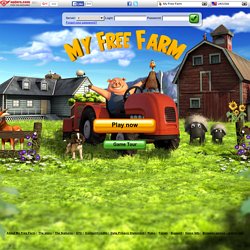 BBGsite.com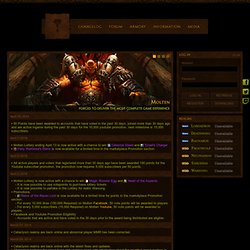 ▪ 50 Points have been awarded to accounts that have voted in the past 30 days, joined more than 30 days ago and are active ingame during the past 30 days for the 10,000 youtube promotion, next milestone is 15,000 subscribers. ▪ Molten Lottery ending April 13 is now active with a chance to win Celestial Steed and Tyrael's Charger