Interest
Augmented Reality. Scout Portable Pedestrian Navigation Device by Matt Marrocco » Y. Rip Your Environment Apart Augmented reality!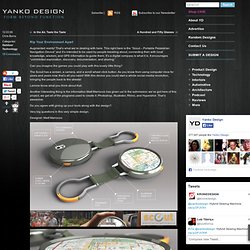 That's what we're dealing with here. This right here is the "Scout – Portable Pedestrian Navigation Device" and it's intended to be used by people traveling about, connecting then with local knowledge, wisdom, and GPS information to guide them. It's a digital compass is what it is. It encourages "uninhibited exploration, discovery, documentation, and sharing." 10 Amazing Augmented Reality iPhone Apps. While Lawnmower Man may have led us to believe the future was a virtual one, it seems that in fact augmented reality (the overlaying of digital data on the real world) is where we're headed.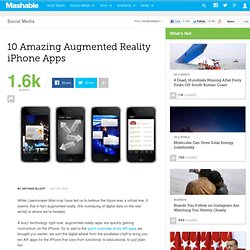 A buzz technology right now, augmented reality apps are quickly gaining momentum on the iPhone. So to add to the quick overview of six AR apps we brought you earlier, we sort the digital wheat from the pixellated chaff to bring you ten AR apps for the iPhone that vary from functional, to educational, to just plain fun.
iPhone
Pulse/LiveScribe. 10 Things You Must Do With Your New Mac - Mac - Gizmodo.
---