Headbands/Accessories
Blue Leaf Headband pattern by Adrienne Krey
Maner pattern by Alexandra Tinsley
Bow Headband pattern by Beth Postelwait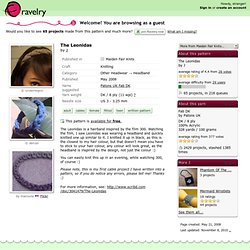 The Leonidas pattern by J
The Leonidas is a hairband inspired by the film 300.
Oversized Bow Headband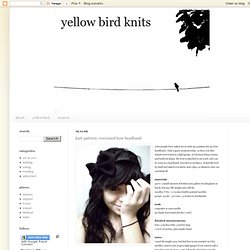 a few people have asked me to write up a pattern for my bow headband. i had a spare moment today, so here it is!
Quick I-Cord Headband
I am growing my hair a bit longer, and have taken to putting it in a short ponytail when busy working on my stuff.