Vintage
TINI Vintage. Midcentury Modern, Industrial, and Retro furniture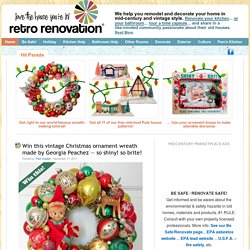 Reader Michaela needs no convincing when it comes to loving her knotty pine kitchen — yes, knotty is nice! However, she's at a loss when it comes to some decorating questions. Smartly, Michaela is starting small by trying to figure out what color to paint the ceiling — bright white?
CB I Hate Perfume | Home
Dandelion Vintage Clothing, Vintage dress, Vintage Lingerie, Vintage Hat, Vintage Purse, Victorian, Edwardian, 20s, 30s, 40s dress, 50s dress, 60s, vintage slips
vintage industrial retro primitive antique by bellalulu
Vintage Dresses | Vintage Clothing | Couture Allure Vintage Fashion
Our selection of vintage evening gowns and vintage cocktail dresses is second to none! We offer an extensive selection of vintage party and prom dresses. And if you like 1950s full skirted dresses, you've come to the right place!