United States
Honey Pie. Home | Hotel San Jose, Austin Texas. Hotel San Jose. 24 Diner — Central Austin Restaurant, 6th Street + Lamar, Open 24 Hours.
East Coast. Berkshires. Boston/Cambridge. MN-WI-IA. Hawaii. Atlanta. Portland. Chicago.
The 25 Best Cocktail Bars in America: Restaurants + Bars. 15.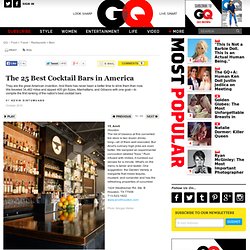 AnvilHouston The list of classics at this converted tire store is two dozen drinks long—all of them well executed. But Anvil's culinary high jinks are even better. We sampled an experimental concoction labeled "bzzz. "
---