San Francisco
Mum's Restaurant and Bar Menu in San Francisco, CA | Joie de Vivre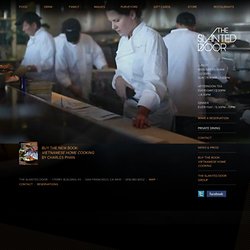 The home of modern Vietnamese cooking We opened the original Slanted Door on Valencia Street in 1995. And our vision is the same now as it was then: To blend Vietnamese cooking techniques and flavors with local ingredients. We proudly serve local organic produce, ecologically and humanely raised meat, and game and poultry found at farms around the San Francisco Bay Area. We're committed to supporting those farms and ranches that have made it their mission to respect the land, animals, and the environment.
The Slanted Door / Modern Vietnamese Cooking
Comstock Saloon, San Francisco, California
The Alembic Bar, Haight Street San Francisco, craft cocktails
Dandelion Chocolate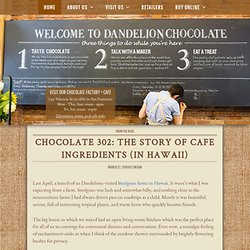 We've just returned from our second Chocolate 301 trip to Belize. One of our chocolate makers in attendance, Molly, recounts the trip below. Punta Gorda Finding my way to Punta Gorda feels something like riding a skipping rock. Two flights connect to a pouncing puddle jumper that sets me on the ground in Southern Belize, right at dusk on Valentine's night.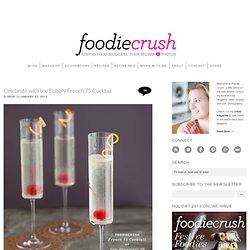 Celebrate with the Bubbly French 75 Cocktail
In December of last year, my husband and I took a quick weekend-er to celebrate our anniversary and get some much needed "us" time in one of our favorite cities, San Francisco. My dad grew up just outside San Francisco so I spent a lot of time there visiting my grandma every summer. It's also the scene of the crime, the first time my husband met my dad at the Hyatt Hotel sports bar before my dad and mom took us to a San Francisco 49ers game. At that time I was a college-graduated-sorority-girl-waitress dating a guy with purple hair and pierced ears and who was the lead singer in a punk band. Polar opposite of the preppies I was normally attracted to, and one of the funniest, easy going guys I'd ever met.
Bourbon & Branch
Katanaya Ramen
With rooms showcasing the contemporary works of emerging artists from around the world, the Hotel Des Arts is located in the heart of San Francisco's French Quarter. At the crossroads of Union Square, the Financial District and right next to the great gates of Chinatown, the Hotel Des Arts is perfectly situated for business or leisure. Be at the center of San Francisco's charm and culture at the Hotel Des Arts! Hotel Des Art provides an environment in which people could experience art in a new and more immediate way. It's just like staying in a gallery! With our great location you will find main shopping areas, an excellent variety and selection of restaurants, amazing art galleries, museums, parks, public transportation (like the Cable Car!)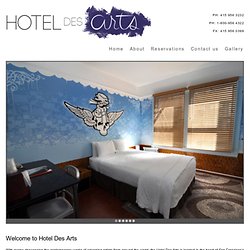 Hotel des Arts, San Francisco
Civic Center San Francisco Hotels | Phoenix Hotel | Trendy San Francisco Hotel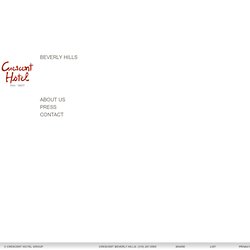 We have created this statement to demonstrate our firm commitment to privacy. The following discloses the information gathering and dissemination practices for this website . We use your IP address to help diagnose problems with our server, and to administer our Web site. Your IP address is used to gather broad demographic information. This site contains links to other sites. We are not responsible for the privacy practices or the content of such Web sites.
Crescent Hotel Group - Crescent Beverly Hills & Crescent San Francisco - The Burritt Room
Eating in San Francisco: Bi-Rite Creamery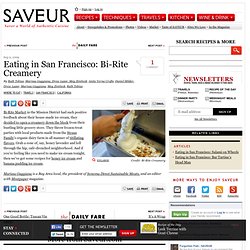 Enlarge Credit: Bi-Rite Creamery Bi-Rite Market in the Mission District had such positive feedback about their house-made ice cream, they decided to open a creamery down the block from their bustling little grocery store. They throw frozen-treat parties with local products made from the Straus Family's organic dairy farm in all manner of titillating flavors. Grab a cone of, say, honey lavender and loll through the hip, café-drenched neighborhood. And if you're feeling like you need to make ice cream tonight, then we've got some recipes for honey ice cream and banana pudding ice cream.
435 Dimm St, Richmond, CA 94805 to Amtrak-Ferry Building
BlackboardEats.com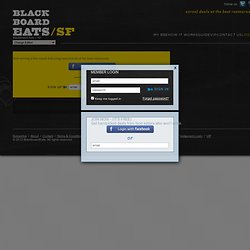 Keep me logged in Get handpicked deals from food editors who won't settle. or Los Angeles
Ferry Building Marketplace