Music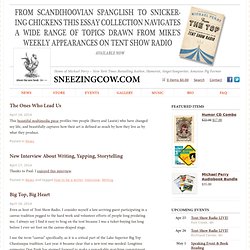 Relevant Word of the Day "Roughneck Grace" Deep Freeze Prepper Every week the Wisconsin State Journal runs "Roughneck Grace," a weekly column written by Mike (many of the columns will be adapted from Mike's Tent Show Radio monologues). Today's column (about prepping for the deep freeze) was printed on sturdy newsprint this Sunday and can now be seen online here.
SneezingCow.com - Home of Michael Perry – Author, Humorist, Singer/Songwriter, Amateur Pig Farmer
JD McPherson
Music News | Music Reviews | CD Reviews | Entertainment Weekly
Waxidermy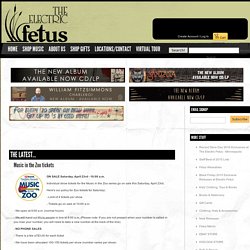 New Release Round-Up 01-14-14 The Boss is back! Bruce Springsteen returns with his 18th studio album High Hopes which gathers together a collection of covers, outtakes and new takes of previously released songs.
www.electricfetus.com
the scattermish bloooog