Jayhung
Jay H
Bedrooms. E l e v a t o r m o o d s. Open a Padlock with an Aluminum Can. Yup, it was so easy that he had to use a key with the key lock.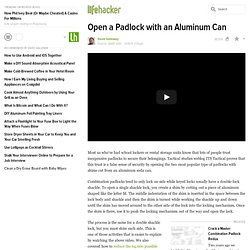 Note that you don't ever see the bottom of the lock, and that two points in the video after the cut-away show him not really holding the lock at all, because he's stabilizing it by holding onto the key in his palm. Not to mention the obvious "twist" right before the lock opens. I'm not even so sure about the combination lock, since it looks like he turns the dial slightly just before it opens. That could easily have been rigged, too.
Stereomood – emotional internet radio - music for my mood and activities. Hand-Drawn Stereographic GIFs Are the Best GIFs. An Ocean of Emotion: The View from Otter Cove [Carmel, California] Photograph by Joe Fletcher The Otter Cove Residence by Sagan Piechota Architecture is the definition of an oceanfront property.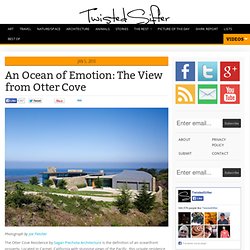 Located in Carmel, California with stunning views of the Pacific, this private residence may cause jaws to unhinge. The 50 Best Registry Hacks that Make Windows Better. We're big fans of hacking the Windows Registry around here, and we've got one of the biggest collections of registry hacks you'll find.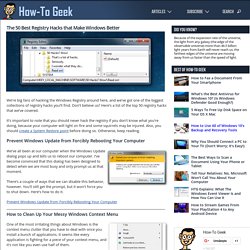 Don't believe us? Here's a list of the top 50 registry hacks that we've covered. It's important to note that you should never hack the registry if you don't know what you're doing, because your computer will light on fire and some squirrels may be injured. Also, you should create a System Restore point before doing so. Lord Likely's Extra-Ordinary Inter-Active Moustache-O-Rama.
Watch/Rent. Buy stuff. MARCONI UNION - WEIGHTLESS by Just Music label. Car. Plot Scenario Generator. Interesting knowledge. Shopping. Health. Interesting. Travel.
---