Webkit
Multiple versions of Chrome
Why Garbage Collection?
Chapter 9 of Inside the Java Virtual Machine Garbage Collection by Bill Venners The Java virtual machine's heap stores all objects created by a running Java application.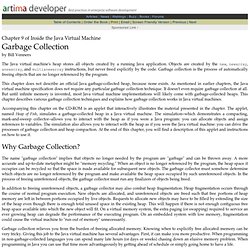 Garbage Collection
Command Line API
From FirebugWiki The Firebug Command Line provides these special functions for your convenience. These include functions to control the Firebug UI, functions interacting with the page, shortcuts for selectors and shortcuts for the Console API . Other browsers implement the Command Line API as well; the Chrome DevTools, Safari Inspector and Opera Dragonfly, implement most of what is below.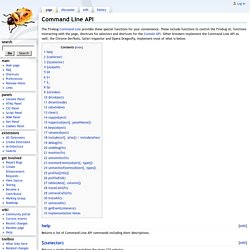 WebKit's JavaScript Profiler Explained
On Thu, Jan 27, 2011 à 06:20, C Snover < goo...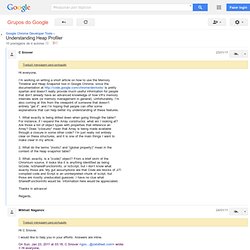 Understanding Heap Profiler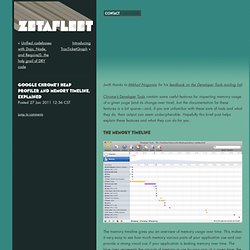 (with thanks to Mikhail Naganov for his feedback on the Developer Tools mailing list )
Google Chrome's Heap Profiler and Memory Timeline
12 Tricks to Develop Quicker
Safari: Debugging Your Website