Powershell + Get count of CPU's
Powershell getting physical CPU's - SQLMASTER Blog
Q. How can I query processor cores or sockets using PowerShell?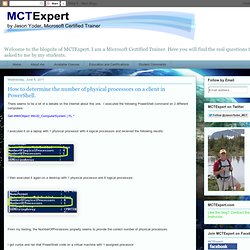 There seems to be a bit of a debate on the internet about this one.
How to determine the number of physical processors on a client in PowerShell.
very simple code for counting physical* CPUs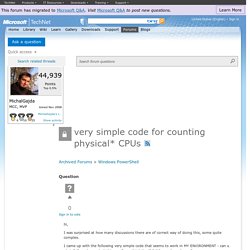 what is the OS?