Cinema
Comentarios sobre este subtítulo: Entran perfecto para la versión de DGN.Tropa.de.Elite.2.BDRip.XviD-ZMG, muchas gracias.... muy buen trabajo!!!!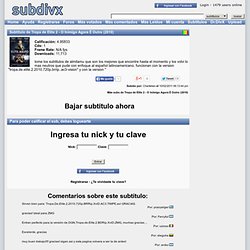 Subtítulos
COMPILACIÓN #1 (01-25) | EL FIN DEL LETARGO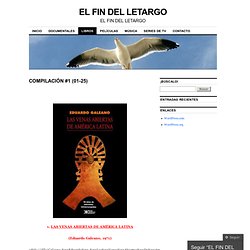 (Eduardo Galeano, 1971)
Save YouTube - Download YouTube Videos Online for Free
Bucarest, la memoria perdidaDirector: Albert SoleDuración: 01:20:00Año: 2008Género: DocumentalPaís: EspañaCalificación: ** Sinopsis Narra la búsqueda personal que hace Albert (un periodista nacido en el exilio en 1962) por recuperar sus propias raíces, enmarcadas entre un doble exilio. Su padre, el político español Jordi Solé Tura, que acabaría convirtiéndose en figura clave durante la Transición Española, fue obligado a exiliarse por su militancia antifranquista a finales de los años 50.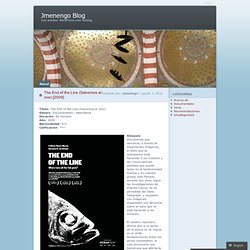 Jmenengo Blog
__404__
Peliculas Online
Subtítulos (500) Days of Summer - subtítulos espańól 1CD srt (spa)
The End of Suburbia -
52 minute documentary on peak oil "We're literally stuck up a cul-de-sac in a cement SUV without a fill-up" - James Howard Kunstler Global oil peak and the inevitable decline of fossil fuels are upon us now, Are today's suburbs destined to become the slums of the future?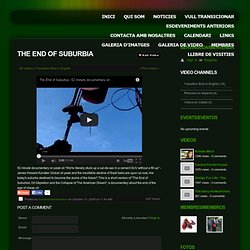 02.LISTA: TODOS LOS DOCUMENTALES DE LOS BLOGS
el Documental del mes
los sin tierra
ágora tv
Bookmarks
..::FILIBUSTEROS::..
002.Lista de todas las entradas del Blog
Grands Soirs et petits matins - El Espiritu de Mayo del 68
Grands Soirs et petits matins - El Espíritu de Mayo del 68 - Extractos de una pelicula que debió existir..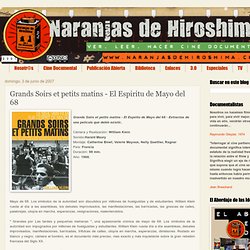 DOCUCINEMA
KINOKI: documentales, documental social, cine social, noticias, manuales y soft audiovisual, videos, tecnica, emule, elinks
- RebeldeMule • Ver foro - Cine
Ver Peliculas Online online - ver online Ver Peliculas Online - Ver pelicula Ver Peliculas Online online - ver video online Ver Peliculas Online - descargar Ver Peliculas Online gratis - Divx Ver Peliculas Online - Pelicula gratis Ver Peliculas Online
Bienvenido(a), Visitante .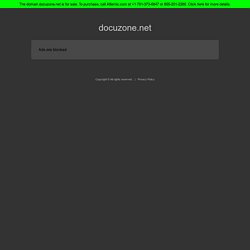 Tu Web de Documentales - Índice