Security+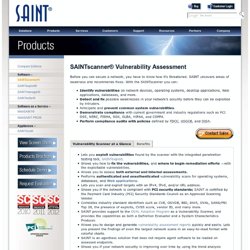 Identify security vulnerabilities. SAINT's up-to-date database includes thousands of known vulnerabilities. In addition to identifying vulnerabilities, SAINT gives you the threat level and shows you how to fix them.
SAINT Scanner
Nessus | Tenable Network Security
Deep Vulnerability Analysis Nessus leverages credentialed and uncredentialed scans; patch, configuration, and mobile device managers; external repositories; website reputation; and global threat intelligence to reduce risk and protect sensitive data. Learn more Extensive Configuration & Compliance Auditing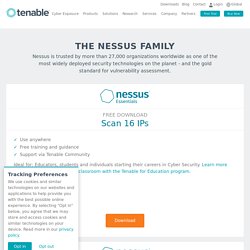 Professor Messer's Free CompTIA SY0-301 Security+ Training Course | Professor Messer - CompTIA A+, CompTIA Network+, Certification Training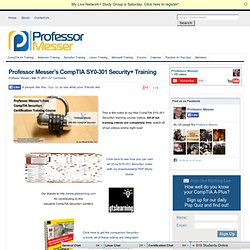 Professor Messer | Mar 11, 2011 | Comments 25 184 Videos – Total Running Time: 14 hours, 48 minutes Who is Professor Messer? Are all of these videos really free?