Drinks
Peach Lemonade Coolers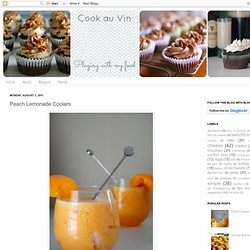 Set the table-scape and call me Sandra Lee, because its cocktail time and it's semi-home made.
Frozen Lemonade with Coconut Rum Recipe
Layered Drinks and Cocktails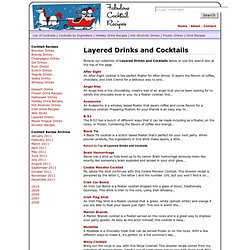 Browse our collection of Layered Drinks and Cocktails below or use the search box at the top of the page. After Eight An After Eight cocktail is the perfect floater for after dinner.
Irish Flag Shot Recipe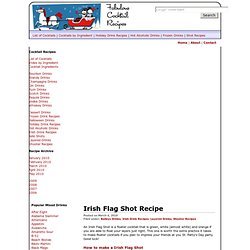 Posted on March 4, 2010 Filed under: Baileys Drinks, Irish Drink Recipes, Layered Drinks, Shooter Recipes An Irish Flag Shot is a floater cocktail that is green, white (almost white) and orange if you are able to float your layers just right.