Christian Blogs
Out of Ur | Conversations for Ministry Leaders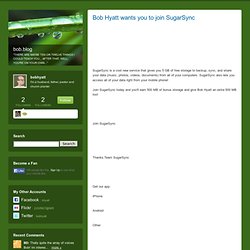 A couple of months ago, I participated in a little conference here in PDX, co-sponsored by the Ecclesia Network and North West Church Planters. It was called Rain and Shine, and the point was to draw together, for two days, a group of church planters who would talk about the brightest and darkest moments they had experienced in Church planting. Everyone got 14 minutes to speak.
bob.blog
Boundless Line | Extreme conversation starters for young adults.
Want to get in our Community Blogs section on the right sidebar? We'd love to have you! It's powered by Yahoo Pipes and using WordPress' built-in Feed Parser. Here's what it'll take: Must have an 'active' and 'consistent' blog. This means that you update regularly (but no spammers please).A good portion of your content is focused on the use of web technology for ministry.If someone called you a technoevangelist it wouldn't upset you.You use Feedburner for your RSS syndication.You're sporting one of our delicious ChurchCrunch-Love Squares on your blog.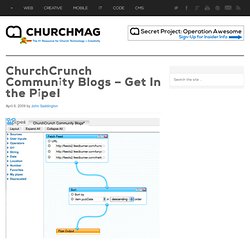 ChurchCrunch Community Blogs – Get In the Pipe!
adrianwarnock.com —
Acts 29 Network: Seattle, WA > Homepage
Blog
The Church of No People | What sermon would a pastor preach…if no one showed up to church?
Armchair Theology - Joyfully submitting to the Word.Armchair Theology | Joyfully submitting to the Word.
A Word More Sure
thoughts on God and life
Thinking in Christ
In early April of 1741, the pastor of the church in Suffield (then part of Massachusetts, now part of Connecticut) passed away. On April 14, Jonathan Edwards filled the pulpit, and the church experienced an awakening to the things of the gospel. (Just three months later he would preach his famous sermon on "Sinners in the Hands of an Angry God" in neighboring Enfield, just 10 miles to the east across the Connecticut River.) Six weeks after his return to Northampton from Suffield, he received a letter from 18-year-old Deborah Hatheway, who had been recently converted (perhaps under his preaching at her church) and wrote to him for spiritual counsel on how to live as a Christian. This letter (reprinted below from the Yale edition), was later published as Advice to Young Converts and became Edwards's most famous printed work (after Sinners in the Hands of an Angry God), with hundred of thousands printed.