Christian Blogs
Out of Ur | Conversations for Ministry Leaders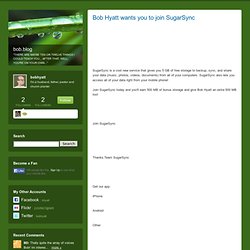 A couple of months ago, I participated in a little conference here in PDX, co-sponsored by the Ecclesia Network and North West Church Planters. It was called Rain and Shine, and the point was to draw together, for two days, a group of church planters who would talk about the brightest and darkest moments they had experienced in Church planting. Everyone got 14 minutes to speak.
bob.blog
Boundless Line | Extreme conversation starters for young adults.
Want to get in our Community Blogs section on the right sidebar? We'd love to have you! It's powered by Yahoo Pipes and using WordPress ' built-in Feed Parser. Here's what it'll take: Must have an 'active' and 'consistent' blog. This means that you update regularly (but no spammers please).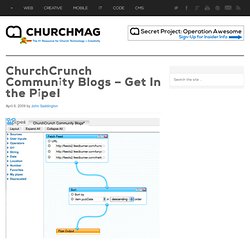 ChurchCrunch Community Blogs – Get In the Pipe!
adrianwarnock.com —
Acts 29 Network: Seattle, WA > Homepage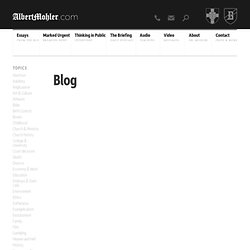 Blog
Families across the Christian world are gathering for Christmas even now, with caravans of cars and planeloads of passengers headed to hearth and home. Christmas comes once again, filled with the joy, expectation, and sentiment of the season. It is a time for children, who fill homes with energy, excitement, and sheer joy. And it is a time for the aged, who cherish Christmas memories drawn from decades of Christmas celebrations. Even in an age of mobility, families do their best to gather as extended clans, drawn by the call of Christmas.
The Church of No People | What sermon would a pastor preach…if no one showed up to church?
Armchair Theology - Joyfully submitting to the Word.Armchair Theology | Joyfully submitting to the Word.
A Word More Sure
thoughts on God and life
Thinking in Christ
Shortly after 4:30 this afternoon, the residents of Phillips neighborhood in south Minneapolis—the most ethnically diverse neighborhood in the United States—may spot a familiar sight: a trim man in his upper sixties, bespectacled with thinning gray curly hair, leaving his two-story house to walk to church. John Piper will make his way north across the bridge suspended above "Spaghetti Junction," with its dull roar of freeway traffic, past the East Village Market grocery store, past Augustana Health Care Center for the elderly, past Andrew Residence for the mentally broken, and past the Elliott Twins apartments for low-income residents. And then he'll arrive at a place he dearly loves, Bethlehem Baptist Church, where he has been preaching the glory of God in the gospel week in and week out for 33 years. The walk takes seven minutes—six if he is running late, eight if he is especially enjoying the weather.