Gaming
HeroClix Online Forums - Powered by vBulletin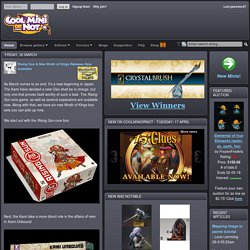 Need help/advicd for snowball dryad Finally finished after a long long delay...as always with my minis....Here it is: [url]http://www.co... - Jike Ichi 17-4 02:33pm While we are waiting? [QUOTE=willyc;731313]We got to thinking it was so sad that only the heroes in this game got names an... - comedianmasta 17-4 02:12pm Layering The tutorials on CMON can be very helpful.
Dust Tactics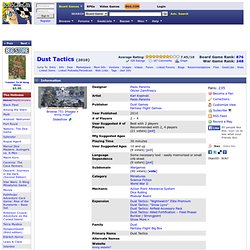 The year is 1947. Throughout the world, three major superpowers fight to claim exclusive control over a revolutionary source of power: Vk. Elite troops and massive combat robots wage violent battles to control these energy reservoirs... Dust Tactics is a tactical miniatures board game for 2-4 players.
Dust Warfare: Core Rulebook
Game description from the publisher: The year is 1947, and World War II still rages, fueled by the discovery of alien technology. The world's superpowers have developed unprecedented weaponry, including lasers, phaser cannons, and massive combat walkers. These war machines stride across the battlefield, protected by their heavy armor, and devastate enemy troops with their fearsome cannons. In Dust Warfare, players assume the roles of generals, each commanding a custom-built army of squads, walkers, and heroes.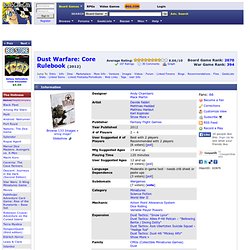 Game description from the publisher: For two bleak decades the Undead reavers of Count Noctilus have plagued the oceans of the world. After each raid, the Dreadfleet disappears into its lair as quickly and silently as it appeared, far from the reach of Man. And yet there remains hope.
Dreadfleet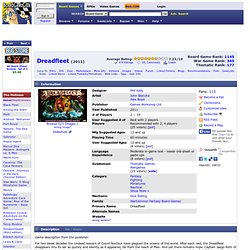 Super Dungeon Explore
Expansions and Promos The first add-on to the base game was the Candy and Cola promotional mini, released in 2011. In 2012, Soda Pop Miniatures began to release several expansions of various sizes. Big BoxCaverns of Roxor - 31 minis (3 heroes, boss, miniboss, fireflow denizens and rock top minions, plus 6 treasures)Von Drakk Manor - 34 minis (3 heroes, boss, miniboss, undead denizens and minions, plus 6 treasures) Little BoxDragon's Clutch - 7 minis (set of drake denizens, as in the base game, plus unique treasure) Fireflow Denizens - 13 minis (set of fireflow denizens, as in Caverns of Roxor, plus unique treasure) Rock Top Gang - 13 minis (set of rock top minions, as in Caverns of Roxor, plus unique treasure)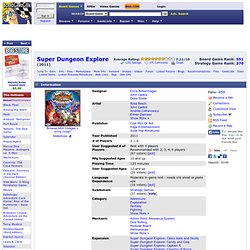 Forum Dust Warfare
Forum Dust Tactics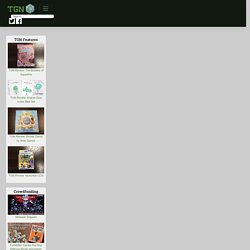 Greebo is in their final day for their Hand of Death – Rats and Turtles miniatures over on Indiegogo. They're more than 4x funded, so check out the extras included as well. Source From the campaign: