Clothes
Watermark Tee by Sweet Verbana. Hello U-Create readers!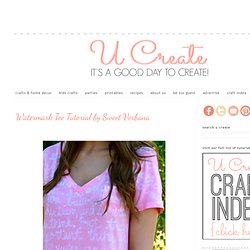 I am so excited to be guest posting here today. It just so happens to be my first guest post and I'm still a little shocked that it's here at Ucreate, one of my favorite blogs! A little bit about me.. DIY of the Month: Braided T-shirt Bracelet. How To: Give your old t-shirts a second life.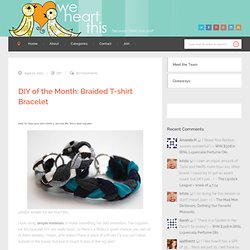 Sorry dust rag pile! Photos: kirsten for we heart this I love using simple materials to make something fun and innovative. The supplies for this bracelet DIY are really basic, so there's a REALLY good chance you own all of them already. I mean, who doesn't have a stack of soft old T's you can't wear outside of the house, but love to much to toss in the rag pile? What Goes Around Comes Around - Online Shop. Beacon's closet | new arrivals. Pin Up Girl Pumps [1980s Red Stripe Dot Pumps] : Vintage Clothing, Vintage Dresses, ADOREVINTAGE.com, A vintage clothing boutique for the woman with discerning tastes.
---