Entertainment
Liquid Particles - spielzeugz.de canvas experiment - StumbleUpon. Create Something. // Provide alternate content for browsers that do not support scripting // or for those that have scripting disabled.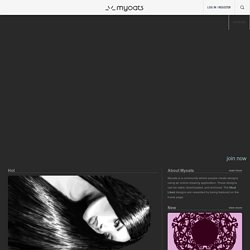 Alternate HTML content should be placed here. This content requires the Adobe Flash Player. <a href=" Get Flash</a> Myoats is a community where people create designs using an online drawing application. ScribblerToo. Burnstudios Audiotool.
UrbanDictionary. Instants! Collection.
---