Commands
how do i change uuid of swap partition type [SOLVED] (Page 1) / Kernel & Hardware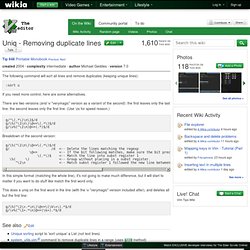 The following command will sort all lines and remove duplicates (keeping unique lines):
Uniq - Removing duplicate lines
Footnotes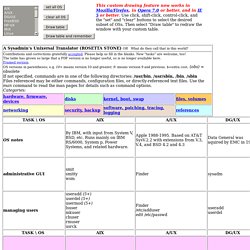 A userspace utility for testing the memory subsystem for faults. It's portable and should compile and work on any 32- or 64-bit Unix-like system. (Yes, even weird, proprietary Unices, and even Mac OS X.)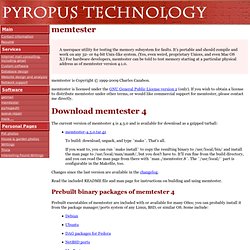 memtester version 4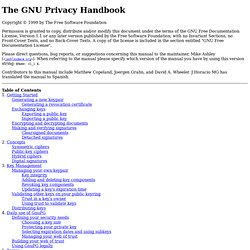 Copyright © 1999 by The Free Software Foundation Permission is granted to copy, distribute and/or modify this document under the terms of the GNU Free Documentation License, Version 1.1 or any later version published by the Free Software Foundation; with no Invariant Sections, no Front-Cover Texts, and no Back-Cover Texts.
The GNU Privacy Handbook
Finding open files with lsof
Files are ubiquitous in the UNIX® environment, leading to a common phrase: "Everything is a file."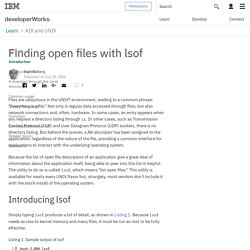 Native Win32 ports of some GNU utilities
CS360 Lecture notes -- Signals
System accounting in Linux
Monitoring user activity is a first line of defense in discovering unauthorized activity on your system. Jim McIntyre covers monitoring tools and system accounting procedures for your Linux system in this Daily Drill Down. The ability to monitor user activity on a Linux system is one of the first skills a Linux administrator should master.