Emploi
Sct telecom - une clientèle séduite SCT TELECOM comptabilise 260 employés dont une centaine sont des technico-commerciaux, dispatchés dans 22 agences à travers la France. L'âge moyen est de 30 ans ans et plus de quarante pour cent sont des dames.
Les offres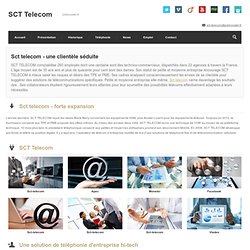 Agriculture Manufacturers
Investigación de mercados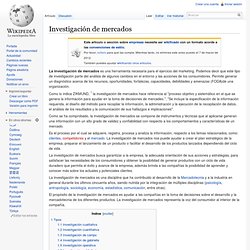 La investigación de mercados es una herramienta necesaria para el ejercicio del marketing. Podemos decir que este tipo de investigación parte del análisis de algunos cambios en el entorno y las acciones de los consumidores. Permite generar un diagnóstico acerca de los recursos, oportunidades, fortalezas, capacidades, debilidades y amenazas (FODA)de una organización.
cereales 2009_03_75.pdf (Objet application/pdf)
Page d'accueil | Nigel Wright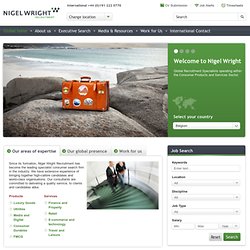 Since its formation, Nigel Wright Recruitment has become the leading specialist consumer search firm in the industry. We have extensive experience of bringing together high-calibre candidates and world-class organisations. Our consultants are committed to delivering a quality service, to clients and candidates alike. Our global presence Select a region from the map below to view our dedicated service offering.
Offres