Blogs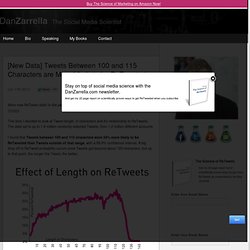 More new ReTweet data! In the past few weeks, I've looked at quotes and hashtags and images. This time I decided to look at Tweet-length, in characters and it's relationship to ReTweets. The data set is up to 1.4 million randomly selected Tweets, from 1.2 million different accounts. I found that Tweets between 100 and 115 characters were 34% more likely to be ReTweeted than Tweets outside of that range, with a 99.9% confidence interval. A big drop off in ReTweet probability occurs once Tweets get beyond about 120 characters, but up to that point, the longer the Tweet, the better.
Dan Zarrella, Social Media Research
Gallo Communications
Assembling talking points, lists, and tedious outlines is a rather drab exercise that neither challenges your creative abilities or leads to a rewarding experience for you or your audience. But if you are going to do something different, if you are going to craft a talk that engages, illuminates, and even inspires, then the preparation is going to take creativity. This is especially true for the creation of a short-form presentation such as a TED/TEDx talk, or an Ignite or Pecha Kucha presentation, etc. In spite of much our formal schooling's efforts to mold us into compliance seekers rather than curious and intelligent creatives, we are still at our core creative beings. Creativity is in all of us—in fact it's who we are.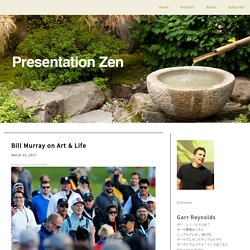 TL;DR is internet talk for "too long; didn't read". It's also a sad, dangerous symptom of the malfunctions caused by the internet tsunami. (Here's a most ironic example of this paradox...) The triathlete doesn't look for the coldest bottle of water as she jogs by... she wants it fast and now.