Shoes
Asics Gel Trabuco 13 Review | Run The Line.com. Review by Keller-Running.com The Asics Gel Trabuco 13 has been designed with three objectives in mind: support, traction, and protection.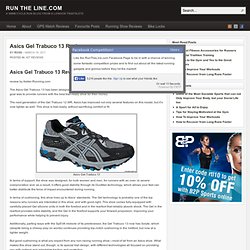 The goal was to provide runners with the best trail-ready shoe for their money. How to Pick the Right Running Shoes. Finding your perfect running shoe can be more confusing than the search for Prince Charming.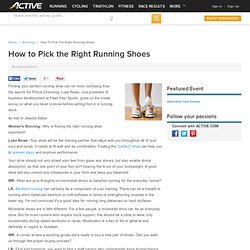 Luke Rowe, vice president of business development at Fleet Feet Sports, gives us the inside scoop on what you need to know before setting foot in a running store. As told to Jessica Sebor Women's Running: Why is finding the right running shoe important? Luke Rowe: Your shoe will be the training partner that stays with you throughout all of your runs and races. It needs to fit well and be comfortable.
---