Running
Instagram
What are the best headphones for running? Why?
German runner wins Empire State Building race for the seventh straight time
Stephen Chernin / EPA Thomas Dold of Stuttgart, Germany wins the 35th annual Empire State Building Run-Up on Wednesday night. Jason Decrow / AP Participants make make their way up 86 flights of stairs. German runner Thomas Dold completed the Empire State Building Run-Up on Wednesday in 10 minutes and 28 seconds.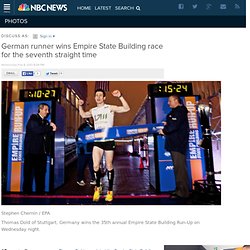 Juoksija-lehti etusivu
6 Tips to Find the Perfect Pace
Photo Courtesy of Clif Bar No matter how many marathons you have under your belt, there's always room for improvement. The challenge is to find the right pace and stick to it. Training for the right pace takes self-discipline, time and a strong mental attitude. Darris Blackford , Clif Bar Pace Team Leader and experienced marathoner, shares his insight when it comes to finding the perfect pace.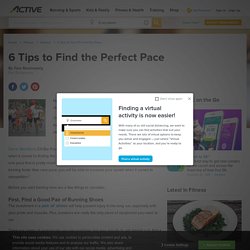 Dr. Hamid Sadri • For Active.com Although being active and exercising helps to improve health, it also increases risk of injury .
How to Minimize Repetitive Stress Injuries in Athletes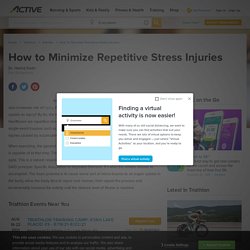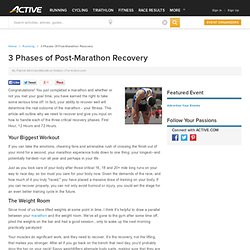 Congratulations! You just completed a marathon and whether or not you met your goal time, you have earned the right to take some serious time off. In fact, your ability to recover well will determine the real outcome of the marathon - your fitness. This article will outline why we need to recover and give you input on how to handle each of the three critical recovery phases: First Hour, 12 Hours and 72 Hours.
3 Phases of Post-Marathon Recovery
Runblogger | A Running Blog Providing Thoughts and Tips on Running, Exercise Science, and Living an Active Life
Running Advice and News