AO3
Archive of Our Own » list media
Archive of Our Own » list works » Steve McGarrett/Danny "Danno" Williams
Feels Like Coming Home - saddle_tramp - Hawaii Five-0 (2010
Archive of Our Own » list works » Dean Winchester/Sam Winchester
Archive of Our Own » list works » Derek Hale/Jackson Whittemore
Chapter Text They go to the movies. Derek pays. It's their first date, apparently. Jackson informed Stiles on Tuesday morning as they sat in biology. Jackson's actually in the seat behind Stiles, beside Danny but when the teacher isn't looking Jackson pokes Stiles in the back and hands him his completed workbook for Stiles to copy.
Everlong - Chapter 6 - lowlifetheory - Teen Wolf (TV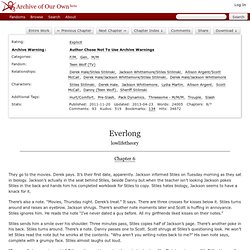 Chapter Text As he was sitting in his Air Force transport, Steve McGarrett was contemplating the irony of how something as innocent as a phone call can change your life. All the moments in life that you look back on and say 'I wonder how my life would have been if those moments hadn't happened,' those moments for Steve always came after a phone call. An innocent phone call from a girl he cared deeply about saying, "I'm pregnant, Steve."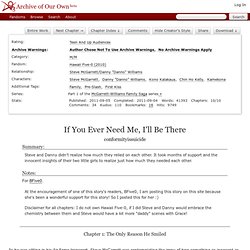 If You Ever Need Me, I'll Be There - Chapter 1 - conformityissuicide - Hawaii Five-0 (2010
Fly Me To The Moon - lowlifetheory - Teen Wolf (TV
Power Shift - lowlifetheory - Teen Wolf (TV
Archive of Our Own » list works » Scott McCall/Jackson Whittemore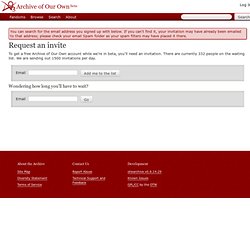 Archive of Our Own » show invite request
You can search for the email address you signed up with below. If you can't find it, your invitation may have already been emailed to that address; please check your email Spam folder as your spam filters may have placed it there. To get a free Archive of Our Own account while we're in beta, you'll need an invitation. There are currently 332 people on the waiting list.