Fansubs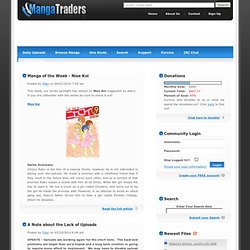 Posted by Yukimura on 01/13/2014 6:41 pm Edited by Yukimura - 2014-01-17We have a new 1TB hard drive installed in dl5 and we're currently copying the data on the old hard drive over. At last check there were over 300GB of data on dl5 so this may take awhile, and add to that the time it will take to do a check on every file on the the new server to make they're not corrupted and we're likely looking at another day or two before dl5 is back online and healthy. Edited by Yukimura - 2014-01-16A few things to clarify. First, dl5 is going to be offline for a few days, its hard drive started dying and we've taken it offline preemptively for replacement.
Anime Underground 3.0 - Tu fansub de anime español
Y con esto ponoemos punto y final a esta serie, original como ninguna. Recuerdo que es con las locazas de Anacrónico Fansub. Copypaste vil: Recordemos un poco en qué había quedado la cosa en los dos últimos episodios, que ya pasó un tiempecillo. La elección del Nise-emon está a la vuelta de la esquina y los Ebisugawa no están dispuestos a dejar nada al azar, así que le tienden una trampa a todos los miembros de la familia de tanukis chalados.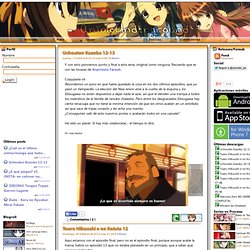 Tanoshii Fansub