To Play
BioWare. Star Wars: The Old Republic. DICE. Battlefield 3. Guild Wars 2. Supergiant Games. Bastion.
Bastion is the first title from Supergiant Games, an original action role-playing game set in a lush imaginative world, in which players must create and fight for civilization's last refuge as a mysterious narrator marks their every move.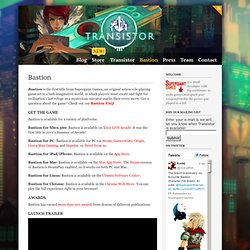 Got a question about the game? Check out our Bastion FAQ! Get the Game Bastion is available for a variety of platforms: Bastion for Xbox 360: Bastion is available on Xbox LIVE Arcade. TERA. Get ready for Easter with bunny and cat ears!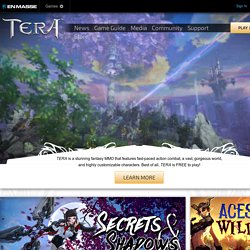 Read more The caimans are back, and this time their eggs are sure to shine. Our Community team interviewed the Celestial Hills guild, the Protectorate. See what they had to say about role-playing in TERA . Thatgamecompany. Journey. Enter the world of Journey, the third game from acclaimed developers thatgamecompany and presented by SCEA Santa Monica Studio.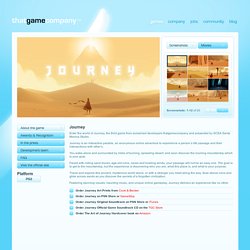 Journey is an interactive parable, an anonymous online adventure to experience a person's life passage and their intersections with other's. You wake alone and surrounded by miles of burning, sprawling desert, and soon discover the looming mountaintop which is your goal. Faced with rolling sand dunes, age-old ruins, caves and howling winds, your passage will not be an easy one. The goal is to get to the mountaintop, but the experience is discovering who you are, what this place is, and what is your purpose. The Secret World | Funcom. Vanguard Entertainment Group. Are you nearing the completion of your game-relevant higher education, and are you looking for an intern position?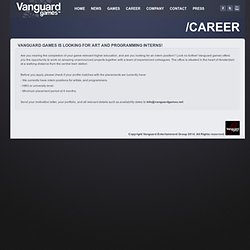 Look no further! Vanguard games offers you the opportunity to work on amazing unannounced projects together with a team of experienced colleagues. The office is situated in the heart of Amsterdam at a walking distance from the central train station. Before you apply, please check if your profile matches with the placements we currently have: GATLING GEARS. GREED CORP. Armor Games. League of Evil.
---