To Play
Capsized review
I've got to get to my crewmate! I'm flying through the jungle canopy toward his transponder when a spear bursts from the undergrowth. I dodge it with a burst from my jetpack, spin, and snipe the head from the masked native who hurled it. This leaves me facing the wrong way, heading fast for a wall.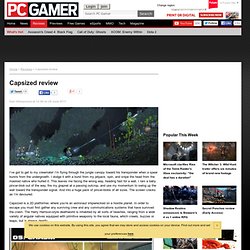 You may not be able to visit this page because of: an out-of-date bookmark/favourite a search engine that has an out-of-date listing for this site a mistyped address you have no access to this page The requested resource was not found. An error has occurred while processing your request. Please try one of the following pages: If difficulties persist, please contact the System Administrator of this site and report the error below..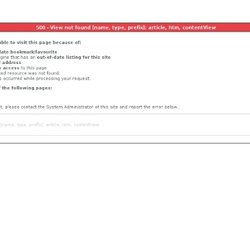 Gemini Rue
LotR: War in the North
Monaco
Supergiant Games
Bastion is the first title from Supergiant Games, an original action role-playing game set in a lush imaginative world, in which players must create and fight for civilization's last refuge as a mysterious narrator marks their every move. Got a question about the game? Check out our Bastion FAQ ! Get the Game Bastion is available for a variety of platforms: Bastion for Xbox 360 : Bastion is available on Xbox LIVE Arcade .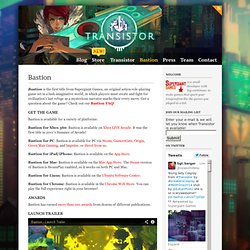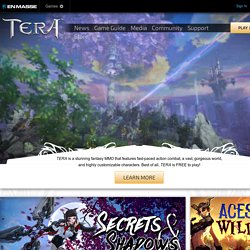 Get ready for Easter with bunny and cat ears! Read more The caimans are back, and this time their eggs are sure to shine. Our Community team interviewed the Celestial Hills guild, the Protectorate. See what they had to say about role-playing in TERA .
TERA
Journey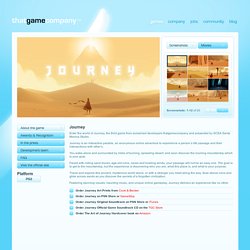 Enter the world of Journey, the third game from acclaimed developers thatgamecompany and presented by SCEA Santa Monica Studio. Journey is an interactive parable, an anonymous online adventure to experience a person's life passage and their intersections with other's. You wake alone and surrounded by miles of burning, sprawling desert, and soon discover the looming mountaintop which is your goal. Faced with rolling sand dunes, age-old ruins, caves and howling winds, your passage will not be an easy one. The goal is to get to the mountaintop, but the experience is discovering who you are, what this place is, and what is your purpose.
Vanguard Entertainment Group
GATLING GEARS
GREED CORP
World of the Living Dead
League of Evil