Asian sweet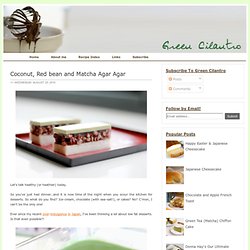 Let's talk healthy (or heathier) today.
Coconut, Red bean and Matcha Agar Agar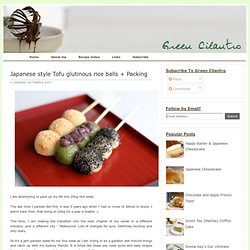 I am attempting to pack up my life into 20kg this week.
Japanese style Tofu glutinous rice balls + Packing
Obsession: Black sesame. Confession #1: Not a big fan of chocolate (except dark bitter ones).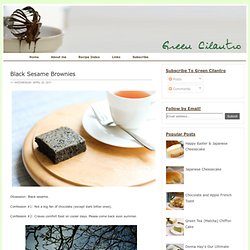 Black Sesame Brownies
This recipe has been posted long ago on my Chinese food blog. Here comes the English version for those who love the traditional Hong Kong sweet soup. This sweet green mung bean soup is great for summer, served either in warm or cold.
Sweet Green Mung Bean Soup (Hong Kong Dessert) - Christine's Recipes: Easy Chinese Recipes