Kitchen
Pantry Makeover. I'm so excited to finally have one of the messiest spaces in our house... by FAR totally organized!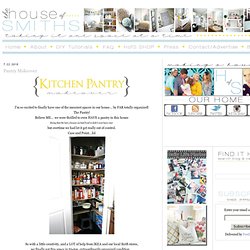 The Pantry! Believe ME... we were thrilled to even HAVE a pantry in this house (being that the last 3 houses we had lived in didn't even have one) but overtime we had let it get really out of control. Case and Point...lol. A Vintage Kitchen Gets New Spirit. Enlarged to 245 square feet and opened to the family room, the kitchen now has more prep space and a smarter layout. 1.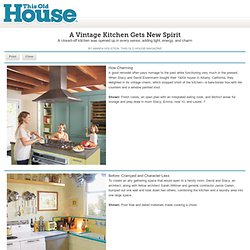 Replaced a wall with a unit that divides the kitchen and family room. It holds fridge, pantry, and cookbooks on one side, media equipment on the other. 2. Annexed the laundry room to gain a more workable rectangular space and a wide opening to the family room. Archive | CUISINE / KITCHEN. Organization.
---