Jeni
DIY Project: Placemat into Diaper Clutch
I've got a good green, DIY-er mommy project for you today! So here's how this little project started out. I was getting tired of lugging around a big diaper bag on short errands just in the rare case my baby had a blowout away from home, when I almost never even open it.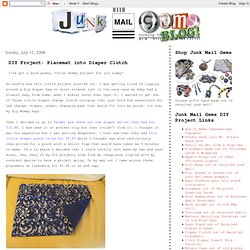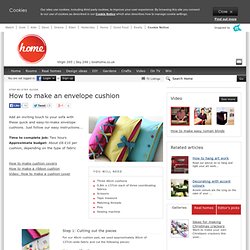 <p><img src="//uk.sitestat.com/uktv/home/s?name=lovehome%2Eco%2Euk%3A%20Interior%20design%20ideas%20and%20easy%20how%20to%20guides%20for%20decorating%2C%20DIY%20and%20the%20garden&uktv_campaign=A66484,3B2CDA,0DCE94,A3F1B8&uktv_tag=Craft%20projects,Accessories,Living%20room%20ideas,Bedroom%20ideas" height="1" width="1" alt="*"/></p> Cookie Notice Our sites use cookies, including third party cookies, to improve your user experience. By browsing this site you consent to our use of cookies as described in our Cookie Notice which also describes how to manage cookie settings.
lovehome.co.uk: How to make an envelope cushion
Learn to Sew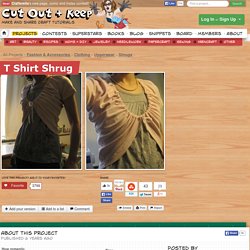 How romantic. My friend and I went to the arthall in Rotterdam and saw an exhibition called ICON DRESSED designed by Annette Meyer, each garment was made of paper and represented a decade of women clothing from the 1800's till now. I was amazed by a garment which looked exactly like the dress Keira Knightley wore in Pride & Prejudice, I went home got into a romantic state of mind, converted that into creativity and made this.
Jeni - DIY & Craft Projects
Did you know Mother's Day is about a week and half away?? Eek!! I don't know about you but I'm scrambling a bit here. ;) So I thought I'd help you out. Actually, Melissa and I are helping you out. :) Melissa sent in a Tutorial Request for a darling Boden Necklace – and I knew that it would be perfect for a Mother's Day idea. Or a "I'm going to make that myself for Mother's Day" idea. ;)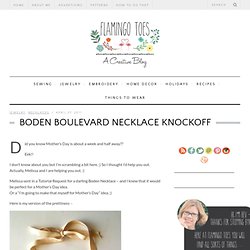 Hello there! This is a book that I made while on exchange at the Glasgow School of Art in Scotland. It's a loose adaptation of Kurt Vonnegut's Harrison Bergeron . It's a map fold book in an envelop case. The case is screen printed and the pages are digitally printed.
handmadebooks: I am the emperor