Ellyn (Excerpts)
Home things. Tips and tricks. Diy. Beauty stuff. SugarBlog - The Ultimate Ice Cream Cake Cookie&Pie. This is by far the sweetest of all things I have ever made.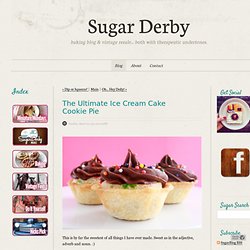 Sweet as in the adjective, adverb and noun. :) Let me tell you from bottom layer to top layer pie crust, chocolate chip cookie dough, cake icing, vanilla ice cream, rainbow chip cake, more cake icing and sprinkles. Big, fat, rainbow sprinkles! Quite possibly the Turducken of Sweets. I thought of this concoction a few months ago while judging myself for how indecisive I am... Apartment Therapy. Cinnamon Toast&Rolls. The USDA released its new food pyramid the other day (which is actually a plate now instead of a pyramid), and I am sorely disappointed to report that cinnamon rolls did not appear anywhere on that plate.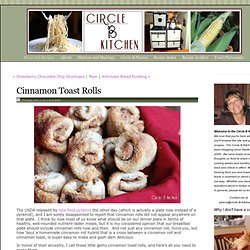 I think by now most of us know what should be on our dinner plate in terms of healthy, well-rounded nutrient-laden meals, but it is my considered opinion that our breakfast plate should include cinnamon rolls now and then. And not just any cinnamon roll, mind you, but how 'bout a homemade cinnamon roll hybrid that is a cross between a cinnamon roll and cinnamon toast, is super easy to make and gosh darn delicious. Cool websites. More random stuff.
---