Lesson Databases
PUMAS Examples
Currently the PUMAS collection contains 79 examples. The PUMAS examples are aimed primarily at helping pre-college teachers enrich their presentation of topics in math and science. You may find a number of examples that relate to your area of interest, perhaps written in different styles, and possibly taking different approaches to the material.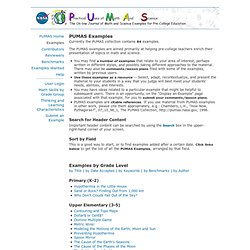 WOWmath.org: Math Videos & More
Explore Lessons | LearnZillion
Login
Dashboard - component_name | Admin - Admin Management 3.0.0
Lessons
Math in the Middle
We Use Math
#1 - Critical Thinking Description : Students answer critical thinking questions such as, "Are numbers neutral?" or "When are decimals less accurate than fractions?" The goal here is for students to go deeper into thinking conceptually about the math they use. For additional ELD support, I've found that definitions work well here as well as digital sentence strips to help scaffold the vocabulary. Grouping: This can work individually or in groups. One allows for more introspection while the other creates a greater sense of dialogue.
Fifteen Paperless Math Strategies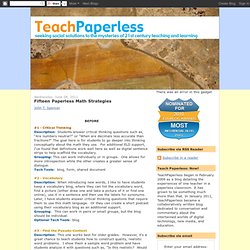 Search Result
Top 3 Ways to Make Your Search More Accurate Most of the time, you just want to find content that has a particular phrase. Here are the three easiest steps to get what you want: Enclose your search phrase in quotes. A search for "black cat" is going to return content with the phrase "black cat". (If it's in there, of course.)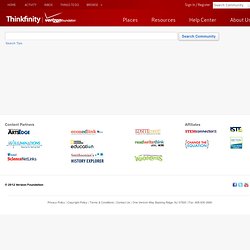 Math Common Core | NSDL.org - National Science Digital Library
Math
Tweets From December & January October 31, 2012 Pat McKeague will present a lecture today at Harper College in Illinois to celebrate International Education Week.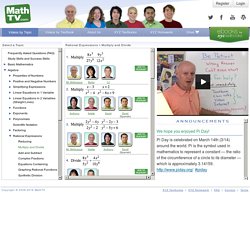 MathVillage | It Takes a Village to Raise a Mathematician...
Free Stuff for Everyone
Project Based Learning