Games
RECONSTRUCTORS — Explore Science - Substances of Abuse
The PE Games App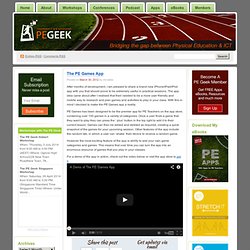 Posted on March 30, 2012 by mrrobbo After months of development, I am pleased to share a brand new iPhone/iPad/iPod app with you that should prove to be extremely useful in practical sessions. The app idea came about after I realised that their needed to be a more user friendly and mobile way to research and plan games and activities to play in your class.
Your body probably contains enough carbon to make 900 pencils! Our bones and other tissues are full of all sorts of substances that we never think about. For instance, you contain enough sulphur to kill all of the fleas on an infested dog, enough potassium to fire a toy cannon, and enough phosphorus to make more than 2,000 matchstick heads. And that's not all. If all of the water in your body leaked out, it would fill a ten gallon container.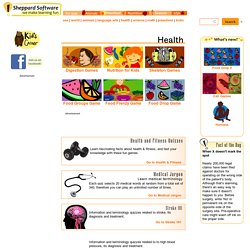 Online Kids Games & Activities, Kids' Dental Products & Children's Dental Health | Colgate® Kids World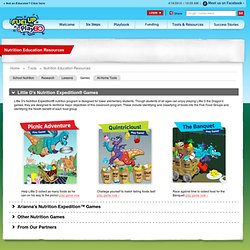 Games | Tools & Resources | Fuel Up To Play 60
Little D's Nutrition Expedition® Games Little D's Nutrition Expedition® nutrition program is designed for lower elementary students. Though students of all ages can enjoy playing Little D the Dragon's games, they are designed to reinforce major objectives of this classroom program. These include identifying and classifying of foods into the Five Food Groups and identifying the health benefit of each food group.
<p>Javascript is required to view this content.</p> Like Mouse Party?