News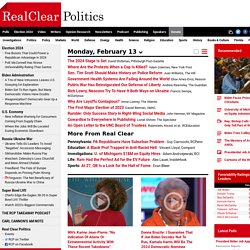 Real Clear Politics Friday Unwinding Obamacare - James Capretta & Yuval Levin, Weekly StandardHate Obama, Love Obamacare - Steven Brill, TimeIn Year Six, Does Obama Finally Own Economy? - Byron York, ExaminerAmerica Is Becoming More Liberal - Steve Rosenthal, Washington PostDemocrats' Midterm Blues - Jonah Goldberg, National ReviewGOP's Risky Rebuff to Long-Term Unemployed - Michael Hirsh, Natl JrnlGillespie Is the Right Kind of Candidate for Va. - Ben Domenech, FederalistChris Christie: A Bully's Bully - Katha Pollitt, The NationBridgegate-Obsessed Media Needs to Move On - Ruben Navarrette, CNNA Milder Christie?
Today's Big Idea What's the secret to good health? It's no longer a secret, and it's actually fairly simple, even as good health is something that is very hard to achieve in our …society today. According to Dr. H.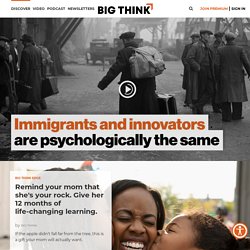 Bank-Run Fears Continue; HSBC Restricts Large Cash Withdrawals... BLAIR: Extremist religion is at root of 21st-century wars... Will Richard Branson's space tourist ever take off? Stephen Hawking: 'There are no black holes'... SWEET '16: Iowa Readies For Hillary -- Again... UPDATE: Woman jumps to her death from roof of Beverly Hills plastic surgery clinic...
This Week with Christiane Amanpour
François Sinzikiramuka, perpetrator (left); Christophe Karorero, survivor. Jean Pierre Karenzi, perpetrator (left); Viviane Nyiramana, survivor. Godefroid Mudaheranwa, perpetrator (left); Evasta Mukanyandwi, survivor. Juvenal Nzabamwita, perpetrator (right); Cansilde Kampundu, survivor. Deogratias Habyarimana, perpetrator (right); Cesarie Mukabutera, survivor. François Ntambara, perpetrator (left); Epiphanie Mukamusoni, survivor.
The Women in the Kitchen Lupita Nyong'o: 'Imposter' to Ingénue The Read Around: Rebecca Mead Urban Grit in Philly's FishtownIn Performance: Peggy ShawWho Will Win the Foreign Language Oscar?China's Web JunkiesOatmeal Sandwich CookiesBill Cunningham | Check MatesThe Source | Tilda SwintonSnubs and Favorites of the Oscars FieldNotes on BlindnessMemorable Oscar MomentsA Culture of ViolenceThe Rollout: An Ikarian Greens PieIntersection: Style Is Art in MiamiRunning on Fumes in North DakotaIn Performance: Roger Guenveur SmithA Daunting TaskIn Performance: Eric TuckerBill Cunningham | Thrills and ChillsAnatomy of a Scene: 'Philomena'Flying Through the AirWorking Out With a SpeedskaterA New Age for African ArtistsBare Knuckles and High HeelsScienceTake: Fluorescing FishIntersection: Brooklyn Heights VintageStealing J.