Motivation
Kwik Learning | Speed Reading & Memory Enhancement Training
BRENDON BURCHARD is the #1 New York Times bestselling author of The Millionaire Messenger and The Charge: Activating the 10 Human Drives that Make You Feel Alive. He is founder of High Performance Academy, the record-setting online video series on personal development, and Experts Academy, the legendary marketing training for authors, speakers, coaches, and online thought leaders. For these works, Brendon has become the highest-paid trainer in the world on the topics of both motivation and marketing, and Anderson Cooper calls him "one of the top business trainers in the world." Brendon was blessed to receive life's golden ticket -- a second chance -- after surviving a car accident in a developing country.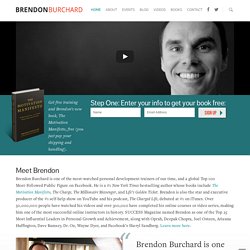 Brendon Burchard, Author The Millionaire Messenger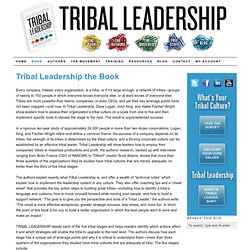 About the Tribal Leadership Book — Tribal Leadership
Every company, indeed, every organization, is a tribe, or if it's large enough, a network of tribes—groups of twenty to 150 people in which everyone knows everyone else, or at least knows of everyone else. Tribes are more powerful than teams, companies, or even CEOs, and yet their key leverage points have not been mapped—until now. In Tribal Leadership, Dave Logan, John King, and Halee Fischer-Wright show leaders how to assess their organization's tribal culture on a scale from one to five and then implement specific tools to elevate the stage to the next. The result is unprecedented success.