Life care
Auto massage
L'auto massage permet de se décontracter n'importe où et n'importe quand. Un auto massage de la main, de la tête, du dos ou des pieds à faire au bureau, à la maison pour éliminer le stress et les tensions nerveuses. Derniers articles Auto massage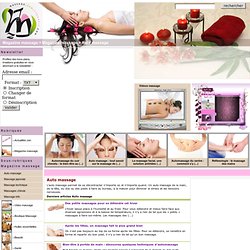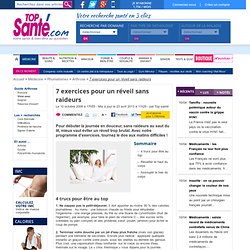 Je m'abonne pour 1,75€/mois Pour débuter la journée en douceur, sans raideurs au saut du lit, mieux vaut éviter un réveil trop brutal. Avec notre programme d'exercices, tournez le dos aux matins difficiles ! 4 trucs pour être au top
Quatre étapes pour garder la forme
Alimentation vivante Dr Christian Tal Shaller 1sur2 - une vidéo Actu et Politique
Alimentation vivante Dr Christian Tal Shaller 2sur2 - une vidéo Actu et Politique
Clear lungs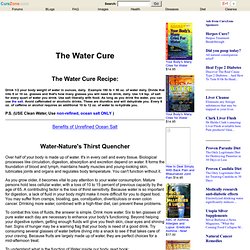 The Water Cure
From the book: "Your Body's Many Cries for Water" Cure # 1: Water prevents and cures heartburn. Heartburn is a signal of water shortage in the upper part of the gastrointestinal tract. It is a major thirst signal of the human body. The use of antacids or tablet medications in the treatment of this pain does not correct dehydration, and the body continues to suffer as a result of its water shortage.
MyHealthExperience
AboutClay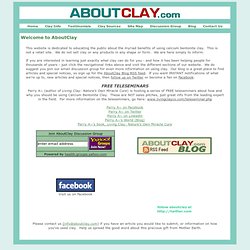 This website is dedicated to educating the public about the myriad benefits of using calcium bentonite clay. This is not a retail site. We do not sell clay or any products in any shape or form.
La terre médicinale ou Fango, un des trésors les plus précieux de l'humanité Les effets de la terre médicinale, le Fango, sur la santé et la beauté étaient déjà bien connus de nos ancêtres. Les vertus de ce remède naturel ont été récemment redécouvertes et sont très appréciées à leur juste valeur. fangocur, le numéro 1 de la terre médicinale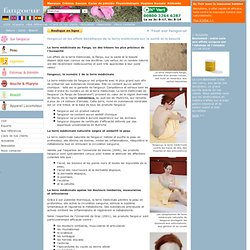 la boue curative naturelle pour la santé et la beauté
iHerb.com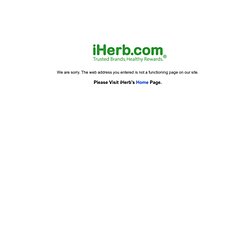 Classic | Mobile iHerb.com © Copyright 1997-2014 iHerb Inc. All rights reserved. iHerb® is a registered trademark of iHerb, Inc. Trusted Brands. Healthy Rewards. and the iHerb.com Trusted Brands.